Blogs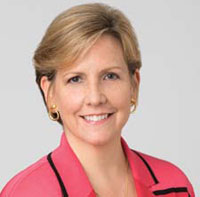 Advantage: Innovation
While innovation is often used to describe products and services, it should more frequently refer to business processes and best practices, organizational structure and leadership, because these are the elements that fundamentally drive a business forward. Innovative products and services are simply the tangible fruits of a company's culture whose lifeblood is centered on new ideas and change, employee empowerment and trust at all levels.
It's a tall order, but change is the new normal that the retail home industry must embrace and get comfortable with.
In our analysis piece, "Retailers Adapt to Secure Future Relevance," page 24, it's clear retailers are scrambling to get a foothold to catch up with how consumers want to shop these days. Brick-and-mortar retailers are not in an enviable position. Nobody wants to be a laggard, yet few are positioned to lead shoppers to the new retail promised land.
Something Dana Telsey, CEO of Telsey Advisory Group, said in an interview on CNBC last month continues to ring in my ears: "Staying the same doesn't help you move forward. Making change does." And change requires action. Granted, not all change is good; it requires strategic planning and ensuring there is the proper operational support to execute. In today's world, change must be done with speed and accuracy. No time for navel gazing.
We have many examples of admirable innovation in this issue, beginning with our cover story on Safavieh, page 30. There is no grass growing under the operational feet of this 103-year-old retailer turned wholesaler and e-commerce giant. Safavieh is building its 10th—and largest—logistics and distribution center at 1,000,000 square feet (that's nearly the equivalent of 18 football fields) in anticipation of its exploding e-commerce business.
HFN got a glimpse of Safavieh's proprietary logistics technology and collapsible telescopic conveyor system that is assuring it can pick products and assign tracking numbers within one hour of order placement. That speed will only accelerate over time. Safavieh has reinvented itself continuously over the course of its history, which is the main reason it is at the forefront of the home industry today.
And, of course, young start-up companies drive innovation, too. In our coverage of the Housewares Show Inventors Corner, page 20, there are several examples of ingenuity at work. Our coverage of the Housewares Show beginning on page 84—and HFN Accolades awarded there, page 92— offer some of the great ideas we saw in Chicago.
HFN is honored to bring you just a few examples of companies shaking things up and logging the advantage of innovation.