Opinions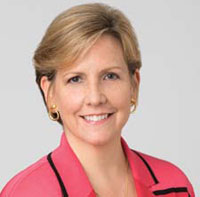 Buying Homes, at Last
I've heard many in the industry lament how Millennials are not interested in home ownership, which they claim is depressing home furnishing sales. Home buying data and other research, however, blow that theory to shreds.
More than a third of Millennials are currently homeowners and many more are actively pursuing home ownership in the near future. In recent months, Millennials represented approximately 50 percent of all purchase loans, up several points from the prior year. Forty percent of older Millennials say they've already started to plan for a down payment, compared with 35 percent of the general population, according to a recent Bank of America survey.
The challenge is that competition is fierce at the lower end of the housing market where most first-time home owners are playing. And on the higher end of the market they are up against more experienced and better financed buyers. Limited housing inventory also is contributing to the competition; there are fewer homes on the market in Millennials' price range and home values are creeping up by high single digits.
The bottom line is Millennials are not so different from previous generations when it comes to the desire to own a home. The large numbers that rent homes and apartments are due to necessity rather than choice, but many in high priced rental markets are realizing that ownership is a better long-term investment play. The Bank of America report bears this out. Among Millennials who already own a home, 79 percent said their homes are having a positive impact on their long-term financial picture, with 86 percent reporting that owning a home is more affordable than renting.
Interestingly, and perhaps surprisingly to some, nearly two-thirds of Millennials report they plan to own multiple homes in the future and that their first home is only a "stepping stone towards the home they want to end up in, compared with 36 percent of homeowners across all generations," the Bank of America survey found.
To further bring the evolving Millennial consumer into focus, HFN's cover story, beginning on page 28, presents our proprietary consumer research about their buying preferences and sources of inspiration when purchasing home furnishings. What we are starting to see more clearly is divergence between older and younger Millennials and their regional differences.
It is a mistake to lump all Millennials into one basket. As they mature and become first- and second-home buyers, their tastes and purchase behaviors—and what they expect from home retailers and the products they sell—will surely shift and evolve.
What's your strategy to target the maturing Millennial consumer? If you don't have one, there's no time like the present to craft one.