Opinions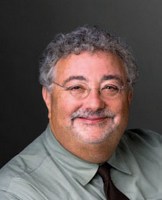 Heterodoxy Retailing
Yes, I had to look it up too, but when you do you'll see that heterodoxy – despite any knee-jerk perception you might have had – means "not conforming with accepted or orthodox standards or beliefs."
And a serious dose of heterodoxy thinking is exactly what the American retailing industry needs right now.
You see, whenever retailing executives talk about trying to create an "experience" in their physical stores, the conversation invariably leads to more exciting presentations of their products or other assorted variations on their existing business. Unorthodox this is not.
When the modern American department store first gained prominence on the retail landscape, it was not just a place where you bought stuff. A famous early department store Siegel-Cooper—it's now the building that houses the Bed Bath & Beyond flagship on Sixth Avenue in New York City—originally had a velodrome, a full-size bicycle track where customers could try out the products before they bought them. You don't see a lot of velodromes anymore these days, do you?
In fact, the idea resurfaced a number of years ago when Land Rover put in small test drive areas for their off-road vehicles at selected dealerships. Jeep has done a similar thing at car shows.
But retail stores have lost that interactive element that made them distinctive places to go. Perch will let you take a bath in their tubs—bathing suits please—but how many stores have live cooking areas where customers can use small electrics? How many have mattress departments where you can truly try out the products for hours or even nights at a time without feeling incredibly self conscious?
I contend that it's not experiences the new consumer is looking for. They want participation, and that is virtually non-existent at most retail establishments.
Why did it take Macy's so long to get an Apple shop into its stores? Why haven't retailers done what the Fashion Show mall in Las Vegas has done with live runway shows throughout the day? Why can a small airport hotel I recently stayed at in North Carolina have a live DJ at the lobby bar on a Tuesday night but big juniors departments are still piping in canned music?
Why hasn't a big mall anchor store set up a Tesla display in the middle of the selling floor? Who doesn't want to see a Tesla and be able to sit in it and press all the buttons?
And don't even start on food and restaurants. If every mall in America is replacing vacant stores with places to eat and be entertained, why is food such an afterthought at most American stores? RH is trying to play the food and drink card and it's working. But stores that have added the likes of Little Caesars, not so much.
The whole idea that a store is a place where you buy things has become antiquated and probably a self-fulfilling prophecy of the eventual demise of most retailers.
If I were running a retailer—and please, don't ever let that happen—I would look up the word "heterodoxy" in the dictionary and if I didn't see a picture of my store next to the definition, I'd make it my word of the year … or get to work on my resume.