Blogs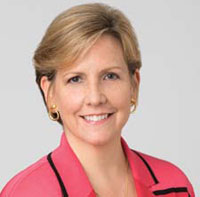 Measuring Up
In one form or another, all retailers measure themselves against the competition.
HFN's annual Top 50 Home Retailers report (page 34) provides a bird's-eye view of how the nation's top retailers stack up in home-category year-over-year sales and unit growth. The Top 50 Home Retailers tallied $158.6 billion in sales, with the top 10 accounting for a whopping 52.6 percent of the total.
The movement on the list this year is far from surprising. The biggest dollar and percentage sales gainers were Amazon, Wayfair, Mattress Firm and HomeGoods, which is inching closer to the top 10, landing at No. 11 this year.
But for everything that rises, something must fall, at least when it comes to lists like these. The bottom 10 retail companies—those that registered the deepest sales declines—are Kmart, Rent-A-Center, Sears, Cornerstone, Staples, Pier 1 Imports, Macy's Inc., HSN, QVC and American Signature. Macy's is the largest company on the bottom 10 list with sales down 2.7 percent. HSNi has two companies on the list—HSN, down 2.6 percent, and Cornerstone, down 4.8 percent. And one can't help but notice that the two biggest video retailers—QVC and HSN—are struggling.
Enter our cover story on Evine. We didn't plan it this way, but as luck would have it our Top 50 is a meaningful backdrop as you read how Evine is positioning itself as the small and nimble alternative to QVC and HSN. And you can't help but admire CEO Bob Rosenblatt and his "Rebels With a Cause" proclaiming they are prepared to turn video retailing on its ear.
"It is clear the traditional department store retail strategy of offering everything to everyone has been disrupted by technology, which allows for narrowcasting of personal shopping capabilities to consumers," Rosenblatt told investors. "We believe our growth strategy positions us to become the platform for the next generation of personalized e-commerce."
But it is this quote that communicates the verve and fearlessness in which Evine is seizing the opportunity. "We are the David to the Goliaths," he said. "We want to be the disruptor. We want to change the way people shop. We have an opportunity to be different from the other brands."
In a year, we will revisit the Top 50 numbers and see how QVC and HSN measure up after a year of Evine's unrelenting competitive pressure.
And so, they are off to the races.