Blogs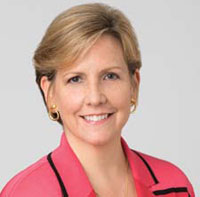 Then, Now and Tomorrow
It's always a good exercise for brands to reflect on their heritage and accomplishments when they hit important milestones, which lends perspective as strategies for the future are devised. As HFN celebrates its 90th anniversary this month, it is apropos to look at the iconic retailer and supplier brands to celebrate how much the home furnishings industry has accomplished over the years. (Turn to page 24 for our 90th anniversary report.)
What many of us share in common—like most lasting brands—is the ability to adjust, adapt and reinvent our businesses to ensure current and future relevance. Easier said than done, of course, which is why we have dedicated our 90th anniversary section to the home furnishings stalwarts who built a bedrock foundation upon which the industry continues to thrive today.
But we would be remiss if we did not also offer the perspectives of the many people that built the companies, or who are the current stewards of the brands established many years ago. Executives offer up their takes on the biggest changes in the industry, their careers and mentors, what lies ahead, and even their thoughts about HFN and its role in the home industry as a best practices leader, even in some non-traditional ways, as shared by Joe Barkley of Amer Rugs. When he started reading HFN 30 years ago, the late Lissa Wyman, who covered the rug category then, "took me under her wing and taught me how to interview with the press. HFN has always been a big part of my career," Barkley shared. Other topics reflect upon include technology, social media and the ever-changing consumer.
In order to continue to meet the evolving home consumer's needs, there is also an impressive crop of up-and-coming leaders, underscored by our second annual 40 Under 40 report, which begins on page 38. This awe-inspiring group of young professionals ultimately will crack the code on the omnichannel consumer and deliver what I like to call a Retail Renaissance. They, along with last year's nominees, will certainly bring dramatic change to the retail experience by continuing to focus squarely on the consumer's needs.
HFN is so honored to be a part of this heritage-rich industry. We exist because of you and for you, and thank you for the privilege of serving as your trusted source of industry innovation and inspiration—yesterday, today and tomorrow.