Blogs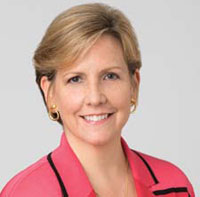 Tough Medicine
Change is difficult for most businesses to deal with. Fewer still are equipped to handle the disruptions of innovation and emerging technologies. But that's the new normal in the home furnishings industry. Change is here to stay. We might as well get comfortable with it—or more importantly—be a part of it.
I just returned from a trip to Detroit where Amber Engine and its parent company, Quicken Loans, hosted the SHIFT Tech Summit, of which Progressive Business Media, the parent company of HFN, was a media sponsor. With the goal of "shifting home furnishings into high gear," business leaders and speakers addressed numerous themes including new business models, emerging technologies, and the rise of mobile and social commerce and virtual reality, which promises to continue to shake things up.
I was particularly taken with three speakers—Musa Tariq, the CMO of Ford Motor Co., Jeremy Gutsche, CEO of Trend Hunter, and Leura Fine, founder and CEO of Laurel & Wolf, an aggregator of more than 900 interior designers across the country that connect and collaborate with clients exclusively online.
In different ways, all of these speakers addressed how businesses today can help customers save time. "Time is the one thing we can't buy, but we want customers to spend it with us," said Tariq, noting that businesses need to figure out how to make client interactions more convenient—and time saving—for them .
Gutsche focused on how to find overlooked opportunities. Complacency, repetition and protection are three traps companies fall into that impede innovation, he said, noting that they should instead embrace the "hunter" mentality. Be insatiable in your desire to try new things; stay curious and avoid repetition, which prevents new ideas from being tested; and be willing to destroy what has worked in the past in order to win in the future, he said. "How often do you experiment with new ideas that might not work?" he challenged attendees. "How differently would you work if you knew a competitor was working 24/7 to eat your lunch?"
In a similar vein as she engages millennials and Gen X-ers with her design services, Fine said, "nothing can be precious. Be ready to scrap things if they don't work and move on to the next iteration." In her fledgling business launched less than three years ago, Fine said she has had many failures, both large and small: "The trick is to fail fast, and quickly apply what you learned from that failure."
This is all smart and tough medicine for the home industry, which must accelerate the pace of innovation and change to ensure its future viability.