Blogs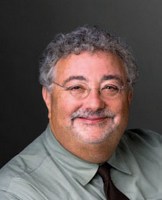 Walmart: Sears 2037?
It's happened before.
Can the world's biggest retailer—the corporation that totally changed the rules of retailing, single-handedly altered the way Americans buy their consumer products and put three-quarters of its competition out business—fail?
It's happened before.
As Walmart frantically tries to get up to speed with its online efforts at the same time juggling multiple retail platforms in the U.S. while struggling to find the right formulas to do business overseas, one can be reminded that we've seen this all before.
The biggest retailer in the business used to be Sears. It commanded an enormous percentage of disposable income in the country and sold virtually everything for the American household … including the American household. It owned and/or controlled manufacturing of these products and sold in multiple channels from large downtown stores to smaller-format specialty operations to its ubiquitous direct-to-consumer catalog business.
But as new competitors came on the scene, it went in myriad directions to stay on top. There was the oxymoron-named Store of the Future. It bought Allstate insurance, a real estate company, a stock brokerage firm and started the Discover card.
None of it prevented the inevitable. Sears' decline began long before Fast Eddie Lampert took the wheel of the liquidation express and now it appears the final chapter is closing in.
Kmart used to be the biggest retailer in the business, too. It seized upon the discount model on the bones of its Kresge foundation and rolled out the concept on a national basis bigger, better and faster than anybody else.
Then it, too, decided it needed to add more pieces to shore up the mothership. At one time, it owned a power center's worth of chains from Sports Authority, Borders and Builders Square to PACE, one of the first generation of warehouse clubs.
All the while it kept glancing back watching Walmart get bigger and bigger in the rearview mirror … until one day it wasn't there anymore: Walmart had pulled ahead.
Which brings us to today. Like its predecessors, Walmart took its eye off its customer and let an emerging competitor—Amazon—come and rewrite the rules.
It focused on ancillary efforts like expansion in Europe, Asia and South America while not paying enough attention to what was happening back home. It tested a variety of different formats, sizes and shapes without finding one that truly worked.
And by the time it realized how far it had fallen behind in the online game, it began to wildly try to catch up, vastly overpaying for barely there start-up Jet and then picking up assorted plug-ins to try to cobble together an e-presence. While still the largest retailer overall by far, Walmart remains only a percentage of Amazon online with no realistic prospects for catching up in this retail lifetime.
Walmart is a spectacular retailer. They play their game better than anybody else ever has and remain a formidable presence with a strong balance sheet. They aren't going anywhere anytime soon. But you could have said the same thing about Sears and Kmart at their peak. Just a few short decades later they are both irrelevant in the marketplace and about to be non-existent as we knew them.
Will the same thing happen to Walmart? It's happened before.