Amer Rugs to Host Afghan Weavers Delegation Later This Month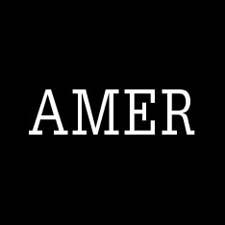 ATLANTA-Amer Rugs--along with its parent company, Saraswati Global, Ltd., one of the largest weaving syndicates in India--will host a delegation of 15 weaving companies from Afghanistan along with U.S. Department of Commerce representatives later this month.
The visit is part of the Department of Commerce's Afghanistan Investment and Reconstruction Task Force (AIRTF), and its most recent initiative, Sheep to Shore, focuses on revitalizing eight primary pillars of the supply chain--sheep, wool, dyes, production assets, finishing, transit, marketing and shop, Amer said. During the visit, May 25-27, Amer and Saraswati will share their knowledge and processes with their Afghan counterparts, who can then use what they've learned with the goal of bolstering the Afghan rug industry and the country's economy.
"The social and economic implications of helping the Afghan people in this way cannot be overstated," said Tanuj Gupta, president, Amer. "For a country like Afghanistan that has seen a decline in their economy and production capability since the U.S. drawdown, Amer and Saraswati are committed to helping the Afghan people develop the best practices and open up the channels of distribution that will allow an industry and an economy recover. We are extremely thankful to the U.S. Department of Commerce, Hickory Ground Solutions and Supply Chain Visions for the opportunity to open this dialogue and continue the work of the AIRTF."
In addition, projects to facilitate training, networking and creating channels of sustainable growth as well as study tours are being developed between companies like Saraswati, which already has the experience and established operations, and Afghan companies that want to develop their own systems and best practices.
advertisement
Video: Color Comes on Strong at High Point Market

   More Videos
advertisement
Tweets by @HFNmag