AmericasMart's Area Rug Product Center Expands with Mattress, Home Additions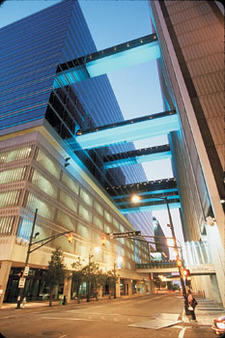 ATLANTA--Attendees to the upcoming Atlanta International Area Rug Market will see an expanded home offering as well, with the recent partnership with Golden Mattress Company and the launch of Smyrna Home.
Following the recent addition of Spring Air Mattress to the area rug product center, Golden Mattress will now have a permanent showroom in Atlanta, located in Building 1, #4-F-1 -- a space of nearly 2,000 square feet. Established in 1987, Golden Mattress is headquartered in Los Angeles.
"The addition of Golden Mattress supports the direction in which the area rug product center is moving," said Chas Sydney, senior vice president of the area rug product center at AmericasMart. "We have identified a need for current and potential customers and have embraced the opportunity to partner with companies like Golden Mattress to offer a fresh product mix in addition to supporting our established area rug companies as they grow and expand to offer complementary home product."
In addition, traditional area rug companies like Smyrna Trading have expanded to include home furnishings. That company will launch Smyrna Home at the January Market in space 6-F-9 in Building 1, highlighting its handmade, hand-carved custom furniture made from re-claimed antique walnut and pine trees with 100 percent organic finishes.
"The new companies taking space at AmericasMart and the established companies adding product help to enrich the product center and attract new customers to all four area rug floors. We will always be the number one destination for area rugs, now our product center further aligns with our entire Home offerings in Building 1 and becomes a destination for a broader audience," added Sydney.
Both Golden Mattress and Smyrna Home will have ribbon cutting ceremonies during market.
advertisement
Video: Color Comes on Strong at High Point Market

   More Videos
advertisement
Tweets by @HFNmag