ARTS Awards Improves Submission and Judging Process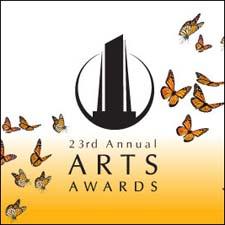 DALLAS-Dallas Market Center and the Accessories Resource Team (ART) have refined the submission and judging procedure for the ARTS Awards to simplify the process and broaden the judging panel.
Judging will now include a panel of judges, a peer panel of five ARTS Awards Hall of Fame members, and an ART membership vote. All finalist categories will have a digital component to streamline and enhance the process.
"The ARTS Awards continues to evolve to best recognize leaders in the industry," said Bill Winsor, president and CEO, Dallas Market Center.
The judging process will now include three steps. As in the past, a panel of judges, including a designated Green Award judge, will meet in Dallas in November to independently review submissions and manufacturers' product samples. Each judge will award up to a maximum of 100 points per finalist. Next, a peer panel of five ARTS Awards Hall of Fame members will judge a digital, edited version of the submissions. Cumulative scores will count as one judge, with a maximum score of 100 points. Peer panel companies or individuals with known affiliations will be excused from judging any category of conflict. Finally, the membership of ART will vote anonymously via an online ballot including links to finalists' websites and biography information. Finalists may receive up to five bonus points based on the membership vote. Like the nomination process, self votes are not accepted and only members in good standing are welcome to vote.
Every category now has a digital component to facilitate the new voting process, and sales representatives and designer submissions are now entirely digital. This allows sales representatives the opportunity to incorporate a three to five minute YouTube video.
The next ARTS Awards gala will be held on Sat., Jan. 21, 2012, at the ARTS Awards new location, the Hilton Anatole Hotel in Dallas.
advertisement
Video: Color Comes on Strong at High Point Market

   More Videos
advertisement
Tweets by @HFNmag