Color Trends, Pinterest, "Modage" Among the Seminar Topics at Las Vegas Market
Posted on 
June 29, 2012
 by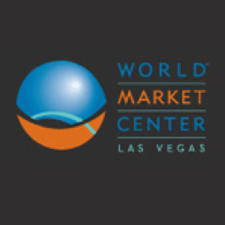 LAS VEGAS-More than 30 seminars are scheduled for Las Vegas Market, July 30-August 3, presented by leaders in design, home furnishings and gift industries. In addition, many programs are CEU-accredited.
Seminar focus areas include such diversity as small business practices, consumer and design trends, social media highlights, hospitality and gift store trends, the evolving role of technology in
design, sustainability trends, color forecasts, Holiday 2012 and Spring 2013 trend previews, visual merchandising strategies, new approaches in mattress marketing and recycling and brand marketing and
customer service.
"The seminar mix for summer market is robust. It provides market attendees with an up-to-the-minute pulse on what's trending in the marketplace so they can better enhance their businesses as well as
their understanding of new opportunities within the industry," said Dana Andrew, vice president of marketing and public relations for show owner World Market Center Las Vegas.
For Monday, July 30, seminars include: "First Look," a home furnishings trend session at 10 a.m., World Forum, Building B, 16 floor, given by HGTV's Monica Pedersen and home furnishings trend
expert Julie Smith Vincenti; "Hollywood Style by Woodson & Rumerfield's House of Design," presented by the co-owners of the Los Angeles interior design duo Ron Woodson and Jaime Rummerfield, known for their modern-vintage style called "Modage," at 11 a.m., Building C, C176; and "The Impact of Trends in the Marketplace," a panel led stylist and editor Liezel Munez, panelists Marisa Marcantonio, Amy Elisa Keith, Mila Becker and Jamie Meares, at 3 p.m., Building C, C344.
On Tuesday, July 31, seminars include: "Customer Perception and Visual Merchandising Strategies," presented by Paul Thompson of OneCoast, at 10 a.m., Building C, C344; "Opposites Attract: The 2013 Sherwin-Williams Colormix Forecast," which will discuss color trends, 11 a.m., Building C, C176; "Pure Space: Elegant Minimalism," a presentation and book signing by Jennifer Post, interior designer and principal of Jennifer Post Inc., at 1 p.m., Building C, C176; "Insider Secrets Revealed: How to Stand out from Your Competition," by Holly Stiel, customer service expert, at 3 p.m., Building B, World Forum; and "Design Trends and the Role of Technology Seminar," a panel of design technology trend experts that will discuss how technology is affecting buying decisions and trends and driving certain demands, 3 p.m., Building C, C344.
On Wednesday, August 1, seminars include: "Ahead of the Curve," the fifth installment of a presentation that previews the hottest home design trends, and includes designers Betsy Burnham, Philip Gorrivan and Darren Henault, 9 a.m., Building C, C352; "Pinterest: How Many Buyers are Pinning?" presented by Barbara Wold, international retail and consumer expert, 10 a.m., Building C, 364; "Furniture, Fashion & Food: The Perfect Marriage," a panel consisting of coco+kelley blog editor Cassandra LaValle, Virginia VanZanten, Associate Editor at W magazine, and Jane Matteson of Matteson Design and Consulting, 2 p.m., Building C, C176; "Designer Days - First Friday: How to Get on TV: The Ultimate Marketing for Your Brand," presented by celebrity interior designer Lori Dennis, at 10 a.m., Building C, C176.
The complete seminar schedule and seminar details can be found at lasvegasmarket.com.
advertisement
Video: Color Comes on Strong at High Point Market

   More Videos
advertisement
Tweets by @HFNmag