Exclusive Robert Reich Event at Vegas CEO Summit
Posted on 
December 7, 2012
 by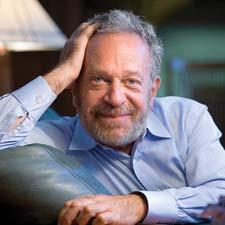 Robert Reich
LAS VEGAS-Former Labor Secretary Robert Reich will be the special guest at an exclusive breakfast during the inaugural Gift & Home CEO Summit here next month. Gift and home executives who register no later than Jan. 4, 2013, for the summit, which takes place during Las Vegas Market, will be able to attend the event with Reich.
One of the two keynote speakers at the summit, Reich is scheduled to give his talk on Thursday, Jan. 31, 2013, at 9:15 a.m., when he will address international currency and geopolitical issues. A Q&A moderated by Bob Maricich, CEO of International Market Centers (IMC) will follow the speech.
"This [breakfast] event offers a rare opportunity to personally meet one of the United States' top economic strategists and thought leaders," said conference organizer Randy Eller, president of Eller Enterprises. "We're delighted to be able to offer this additional, and exclusive, benefit to our earliest CEO Summit supporters."
Reich, an economic analyst, CNBC contributor and author of 14 books, has served under three national administrations, most recently as Secretary of Labor under President Bill Clinton. He also served on President Barack Obama's economic transition board. Currently a professor of public policy at the University of California at Berkeley, Reich has written more than 200 articles on the global economy, the changing nature of work and the centrality of human capital. In 2003, he received the prestigious Vaclev Havel prize for his original contributions to economic thinking. In 2004, he was named one of America's three most influential opinion leaders on business and the economy, based on a study by Accenture.
Scheduled for Jan. 31-Feb. 1, 2013, the inaugural conference program targets CEOs, presidents and owners of gift and home businesses. Jon Huntsman, Jr., the former ambassador to China and former presidential contender, is the other keynote speaker for the conference, scheduled to speak on Feb. 1, 2013. The summit is co-produced by International Market Centers (IMC) and Eller Enterprises.
To date, the confirmed sponsors for the CEO Summit are: Brandwise, DEMDACO, Eller Enterprises, Evergreen Enterprises, Giftjobs.biz, Global Views, OneCoast, TM Capital, Whereoware and Yankee Candle. For information, registration and sponsorship opportunities, contact Randy Eller at 615-771-1112, x10 or reller@ellerent.com.
advertisement