Mohawk Places Among Top Five Georgia Companies in Sustainability
Posted on 
May 10, 2011
 by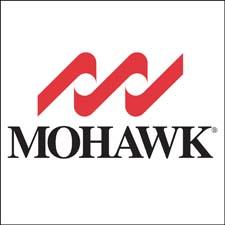 ATLANTA-Mohawk Industries placed among the top five Georgia companies for sustainability practices in the Southeast--and number one in its industry--for the 2011 Southeastern Corporate Sustainability Rankings, which were presented here last week. The annual rankings, founded by Mark Callaway Investments and GreenBusiness Works, evaluate companies on a variety of environmental, social and governance factors.
The companies reviewed were selected from the largest 3,000 U.S. equities from Georgia, Alabama, Florida, Tennessee, North Carolina and South Carolina. In addition to Mohawk, other Georgia companies recognized for their sustainability performance included Coca-Cola, NCR, and UPS. To be part of the ranking, companies must be publicly traded on a major exchange, headquartered in the Southeast, and have a minimum market capitalization of $100 million as of June 30, 2010.
"We are very proud to see how well Mohawk has done in the rankings," said Stephanie Armistead, general manager of GreenBusiness Works. "They began their journey early, and we are thrilled to see they have accelerated the pace in the last few years. Mohawk discovered early what many companies have yet to learn--that people are caring more and more about having healthy products in their homes and their workplace. Also, as Mohawk teaches us--saving resources saves dollars and in light of the recent economic landscape, what company doesn't want to conserve?"
"Mohawk is honored to be in the company of world class brands that are dedicated to making the Southeast a model for sustainable business practices," said Bill Kilbride, Mohawk's chief sustainability officer. "We're especially honored to be ranked first in our industry, considering the other sustainability leaders in the flooring business. And we are particularly proud of the work done by our associates to meet our challenging corporate sustainability goals, which would have been impossible to achieve without exceptional work from every one of our employees."
Mohawk's flooring division includes such sustainable practices as conservation, using alternative energy sources like biofuels and adjusting plant operating hours to use off-peak power for better utility efficiency. In addition, in support of the Department of Energy's Save Energy Now LEADER initiative, Mohawk has pledged to reduce its overall energy intensity by 25 percent as compared to 2009 levels over the next 10 years. Mohawk has also reduced water usage by more than 50 percent since 2005, and is committed to a further reduction of 25 percent from 2008 levels.
Video: Color Comes on Strong at High Point Market

   More Videos
advertisement
advertisement
Tweets by @HFNmag