NYC to Get Wild and Woolly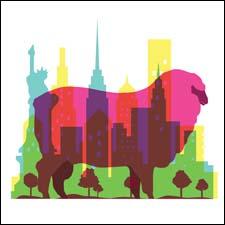 NEW YORK-It's Wool Week and here in New York, The Campaign for Wool has planned a number of wool-related events in Bryant Park to raise awareness.
Promising to transform the park into a "woolen wonderland," on Thursday, Sept. 27, the group will bring sheep to graze on the lawn, fill the fountain with wool and turn the terrace into a wool salon featuring a richly colored carpet and a wool bed. Interior designer Steven Gambrel will speak at 9:15 a.m. about the benefits of wool in interior design and present a free show and tell of wool products in the outdoor salon.
advertisement
Video: Color Comes on Strong at High Point Market

   More Videos
advertisement
Tweets by @HFNmag