Oriental Weavers: Egyptian Uprising Should Not Affect U.S. Customers
Posted on 
February 2, 2011
 by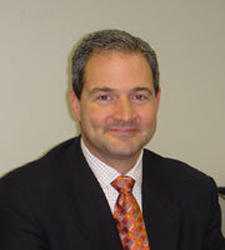 Michael Riley
DALTON, GA.-The U.S. division of Egyptian-based Oriental Weavers has issued a statement to assure its U.S. customers that despite the crisis in Egypt they "will feel no disruption in business today or at any time in the near future," according to Michael Riley, president, Oriental Weavers USA. Parent company Oriental Weavers Group has corporate offices in Cairo and several factories in Egypt.
The Internet blockages by the Egyptian government as well as other communication issues are current challenges, Riley added. But, "if the political situation resolves itself in the coming weeks as expected, you will see absolutely no impact in our deliveries to our customers in the U.S.," he said. "The only effect felt by our operation will be a slight delay in new product introductions if at all." Otherwise, the U.S. division keeps a six-month inventory on more of its running line goods in almost most sizes.
In addition, Riley said that the company has the ability to manufacture product to the same specifications in its factories here, in Egypt and in China, if need be. Its U.S. factory can manufacture almost 80 percent of its line. "This ability has given us many advantages and will afford our company a safety valve on supply for our customers here in the U.S."
Riley said both the factories and employees in Egypt are well protected. "The company has taken many precautions to insure that its employees and their families in Egypt are safe and cared for and that the factories are secure and safe from any potential threats," he said. "Not only do we have the Egyptian military and local police forces protecting our people but, private security as well."
Video: Color Comes on Strong at High Point Market

   More Videos
advertisement
advertisement
Tweets by @HFNmag