Raising the Bar on Standards for Home Furnishings Products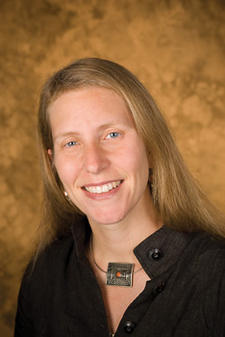 Nina Smith
By Nina Smith
The world has improved since GoodWeave (formerly RugMark) launched in 1994, inspecting rug looms, rescuing child workers and supporting their schooling. Since then the number of child laborers in South Asia's rug industry has declined from approximately one million to less than 250,000.
The market, too, has changed. Today, an estimated 41 million U.S. consumers seek assurances that the goods they buy are ethically made. Paralleling the rise in responsible consumerism, U.S. market share for GoodWeave certified rugs has grown on average 30 percent annually, and continues to grow within a market slashed by the recession.
Currently more than 70 handmade rug companies have joined founding partners like Odegard, New Moon Rugs, Lapchi, Company C and CariniLang as GoodWeave licensees in North America. Their fine carpets run the gamut from traditional to contemporary, from program rugs sold online to custom rugs sought by celebrities. What unites our licensees is a commitment to children and weaving communities. They adhere to GoodWeave's strictly monitored no-child-labor policy and make financial contributions that fund education and other programs in Nepal and India.
Yet as the market crowds with competing, complex and sometimes misleading labels, consumers increasingly seek reassurance in their meaning. The International Social and Environmental Accreditation and Labeling Alliance (ISEAL) leads the development of best practices globally. GoodWeave is one of a handful of voluntary standards organizations now working within their Codes of Good Practice.
So, what are the essential ingredients of a meaningful certification standard?
Independent: It should be overseen by a third party without conflict of interest--not, for example, by a trade association. For example, fellow ISEAL member Forest Stewardship Council, the gold standard for sustainably harvested wood, minimizes industry control.
Participatory: It should be developed in consultation with the public and key stakeholders. GoodWeave is now consulting with key constituencies, from weavers to human rights experts, to expand our standard to include new labor and environmental criteria.
Impactful: It should raise the bar for doing business, not give a stamp of approval on the status quo. There should be a measurable impact, be it higher wages, safer working conditions, or cleaner water, for example.
Transparent: Its procedures and the status of companies involved should be publicly available. The Web site of the Sustainable Furnishings Council, for example, documents membership tier requirements.
Verifiable: It should have measurable, verifiable criteria. Like GoodWeave, the Global Organic Textile Standard conducts unannounced inspections of manufacturing facilities to ensure its requirements of at least 70 percent organic fibers are met.
Why participate in a social or environmental certification? The better question may be: Why not? As GoodWeave's replicable business model proves, you can do the right thing for source communities and succeed in the market.
Our licensees have propelled a movement that harnesses the market for good. I'm proud to work with them to protect workers and the environment, transform communities, and build responsible markets worldwide.
Nina Smith is executive director of GoodWeave USA. She can be reached at nina@goodweave.org.
advertisement
Video: Color Comes on Strong at High Point Market

   More Videos
advertisement
Tweets by @HFNmag