Study: High Point Market Contributes $5.4 Billion to Region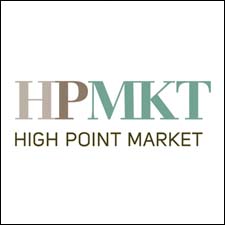 HIGH POINT, N.C.-The High Point Market Authority (HPMA) released the overall findings of a Duke University study of the economic impact of the High Point Market.
The HPMA engaged the Center on Globalization, Governance & Competitiveness (CGGC) at Duke University to conduct a comprehensive economic and fiscal impact of the twice yearly High Point Market (the Market), the largest home furnishings market in the world.
In broad strokes, the study said the market contributes $5.4 billion in economic impact to the overall regional economy, over 37,000 jobs and $198 million in North Carolina local and state taxes and fees. To put this figure in perspective, the total output of $5.4 billion is approximately equivalent to 1.3 percent of the total gross state product of North Carolina.
"This analysis focuses on the impact of all the economic activity generated through the market itself," said Lukas Brun, senior research analyst at Duke CGGC, who was the project manager for the High Point Market study. "The logic used was the following, 'what amount of economic activity would not have occurred 'but-for' the market.' The report analyzes the economic impact of five distinct categories that can be tied to the bi-annual High Point Market events."
"The High Point Market is crucial for the health of the local manufacturing and distribution sectors of the wider furniture industry in the state and the region," said Thomas P. Conley, president and CEO of the High Point Market Authority. "The market is a valuable economic asset that provides tangible economic benefits throughout the year and throughout the region."
advertisement
Video: Color Comes on Strong at High Point Market

   More Videos
advertisement
Tweets by @HFNmag