Surya's Tiwari Honored as Top 25 Entrepreneur
Posted on 
November 26, 2012
 by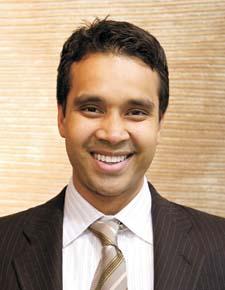 Satya Tiwari
CALHOUN, Ga.-Satya Tiwari, president of Surya, was recently recognized by "Business to Business" magazine as a Top 25 Entrepreneur for 2012, marking Tiwari's second consecutive year for inclusion in the publication's list. His ranking also climbed, from 17 last year to 6 this year.
This year the publication's awards ceremony was held on Nov. 7 at Atlanta's Twelve Hotel. The publication selects its Top 25 winners based on their achievements towards innovative business development within their respective industries and local community. Tiwari has been at the head of Surya's U.S. division since 2004, and the company has experienced yearly double-digit growth--most recently expanding from $35 million to $55 million in sales in the last year, the company said in a release. He and the other honorees will also be profiled in the Nov./Dec. issue of "Business to Business" magazine.
"I'm incredibly honored to be recognized by the Business Leader organization as a part of their list of 2012's Top 25 Entrepreneurs. I find myself in great company with the other Atlanta area business leaders included. This award inspires me to continue moving the Surya brand forward--exploring innovative new solutions to meet our customers' needs," Tiwari said.
"Business to Business" is produced by Business Leader, a company founded in 1989 that produces magazines, e-newsletters, websites, radio programming and live events that reach out to more than 250,000 executives and key decision makers every month.
advertisement
advertisement
Tweets by @HFNmag