Gift + Home at Las Vegas Market Slates Special Events
Posted on 
December 16, 2010
 by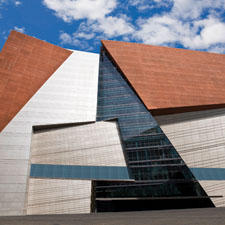 World Market Center
LAS VEGAS--Gift + Home at Las Vegas Market has scheduled a number of special events for the show, which takes place Jan. 24-28 at World Market Center Las Vegas.
An opening-night reception will take place Jan. 24 at 6 p.m. in the Grand Atrium of the market center. On Jan. 25 from 4 to 6 p.m., the Gift & Home Trade Association will hold a reception in room 786 of building C. The market center will also make available at buyers' breakfast on all Gift + Home floors from 8:30 to 10 a.m. on each day of the market week.
From Jan. 24-26 from 2 to 3 p.m., cooking demonstrations by Chef Sterling Burpee will take place in room 576 of building C. A high tea will take place on Jan. 26 from 3 to 5 p.m. in room 512 of building C.
advertisement
advertisement
Tweets by @HFNmag