Leggett & Platt Boosts Q2 Net 10 Percent
Posted on 
July 29, 2013
 by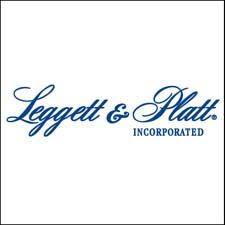 CARTHAGE, Mo.-Higher sales and improved margins helped Leggett & Platt to a 10 percent jump in net income in its second quarter, to $71.3 million.
Net sales were up 3 percent to $958.8 million in the quarter. The top-line performance included a 3 percent gain in sales from Leggett & Platt's residential furnishings segment. Gross margin rose 79 basis points to 20.8 percent, fueled in part by a favorable product sales mix in residential furnishings.
Selling and administrative expenses rose 8 percent in dollars and 48 basis points as a percentage of sales, to 10.3 percent.
David Haffner, Leggett & Platt's CEO, said the quarter showed improvement in spite of sluggish demand from some of the company's customer markets. This has led the company to reduce its full-year guidance on both sales and earnings per share, Haffner said.
Leggett & Platt now expects sales for 2013 to rise from 1 to 4 percent, down from its previous estimate of growth between 2 and 6 percent. EPS should range between $1.50 and $1.65, as opposed to its previous guess of $1.55 to $1.75.
advertisement