Stanley Furniture Posts Q2 Loss as Expenses Rise, Sales Slip
Posted on 
July 16, 2013
 by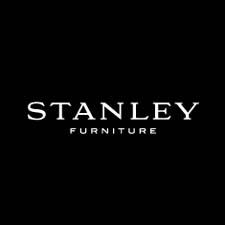 HIGH POINT, N.C.-A combination of higher costs and reduced sales turned Stanley Furniture's bottom line from black to red in its second quarter, which ended on June 29.
The company reported a net loss of $3.5 million, compared to net income of $36.9 million in its second quarter of last year. The transformation from profit to loss occurred on the back of a 13.9 percent jump in selling, general and administrative expenses, which also finished the quarter up 278 basis points as a percentage of sales, at 21.1 percent. In addition, gross margin was down 358 basis points, to 9 percent.
Net sales were down 1 percent to $24.2 million. Glenn Prillaman, Stanley's president and CEO, said the company became aggressive in discounting its existing designs to gain floor space at retail, hurting both sales and margins. Prillaman said, however, that these discounts will allow more consumers to see its products, which should drive the company back to profit in the second half of this year and into next year.
Prillaman said the company has completed or is refining the "multiple initiatives" it has taken to turn the company back on the upward curve, including the debut of a new enterprise resource planning system, the first major upgrade to its systems in more than 20 years. Acknowledging that these efforts caused disruptions to its customers and its management team over the past few years, he added that many of the issues have been resolved, and "we enter the second half of the year in a strong position on new product, inventory levels and plant performance."
advertisement