Whitecraft to Entertain at Casual Market
Posted on 
September 1, 2011
 by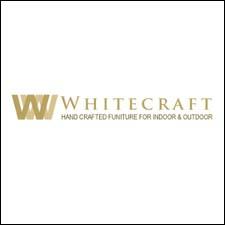 SUMMERVILLE, S.C.-Whitecraft is planning to host customers and guests with a brunch during the International Casual Furniture & Accessories Market.
The brunch is set for Tuesday, Sept. 13, from 9:30 a.m. until 11 a.m., with champagne provided by Biltmore Winery. Each afternoon from 4-6 p.m., buyers are also invited to enjoy a selection of wines provided by Biltmore. The events will take place in Whitecraft's newly expanded showroom in Suite 1752 on the 17th floor of The Design Center at The Merchandise Mart.
According to Bill Herren, director of sales and marketing at Whitecraft, the libations fitting given that the company has an exclusive license agreement to produce outdoor furniture for the Biltmore Chateau Reserve brand.
Whitecraft also produces outdoor furniture as part of a licensed agreement with Woolrich, and Woolrich is providing a special gift for buyers who attend the brunch.
"Whitecraft is ideally positioned to address the increased demand for outdoor rooms and casual furnishings," Herren said. "Our goal in moving to The Design Center is to introduce all we have to offer to a broader audience of interior designers, trade professionals and consumers. With approximately 65 percent more display space, our new, 3,500-square-foot showroom will enable us to show a greater portion of our ever-expanding product lines to our retailers as well as the design trade and their clients."
The International Casual Furniture & Accessories Market is scheduled for Sept. 12-15 at the Merchandise Mart in Chicago.
advertisement