Arteriors Home Expands Three Showrooms
Posted on 
June 21, 2012
 by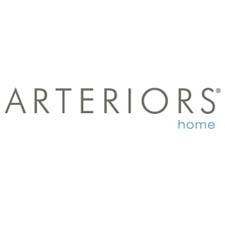 DALLAS-Arteriors Home is expanding three company showrooms in New York, Las Vegas and High Point, N.C.
Arteriors Home opened in the Las Vegas World Market Center in January 2006 and this summer will be moving to B360, a 4,530 square foot space on the third floor in the newly refurbished Building B, slated to open at the end of next month. The company is also doubling the size of its showroom in the New York Design Center in September with a new space on the sixth floor, and adding nearly 2,000 square feet to its existing showroom space at the International Home Furnishings Center in High Point, N.C. by incorporating the space across the hall.
"Expanding our showrooms in these key markets now is the best way for us to support our customers and give them an opportunity to experience our growing assortment of products first-hand," said Mark Moussa, Arterior's CEO and founder.
The showroom expansions follow a move to a new 204,000-square-foot warehouse and office facility in Carrollton, Texas this past March. Arteriors Home is also planning to re-launch its website in early 2013. "Our goal is to meet our customers' needs by providing them opportunities to shop our lines in the most convenient ways possible--through our showrooms, sales representatives, website and print catalog," Moussa said. "We are marking our 25th year in business in ways that will help position us for the next 25."
advertisement