Gift for Life Selects Honorees
Posted on 
August 25, 2014
 by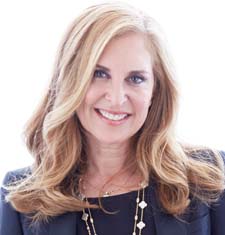 Susan Feldman
NEW YORK-Three gift industry leaders--Susan Feldman, Beatriz Ball and John Grob--will be honored during Gift for Life's 23rd Annual Party for Life in February here.
Susan Feldman, co-founder and chief merchandising officer of One Kings Lane, is being honored with Gift for Life's Norman Glassberg Trailblazer Award. One Kings Lane officially launched in 2009 and today has more than 11 million members.
"The global HIV/AIDS crisis continues to challenge companies, organizations and individuals to take action," said Feldman. "Thank you to Gift for Life for your continuing efforts to raise awareness and funds for critical service and education programs."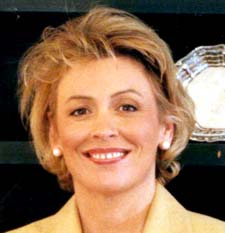 Beatriz Ball
Beatriz Ball, founder of the eponymous metalware company, is being honored with the Bert Tonkin Gift of Giving Award. Ball was born in Havana, Cuba, and moved to Mexico after the Communist takeover of Fidel Castro. Very young, she forged a relationship with the traditional metal artisans working on the outskirts of Mexico City. This relationship led to the founding of Beatriz Ball Collection. Her two foundries still employ several generations of the artisans she first started working with.
"I have seen firsthand the power of helping individuals preserve a craft tradition while creating a steady income," said Ball. "I am honored to accept this award on behalf of artisans and the larger creative business community."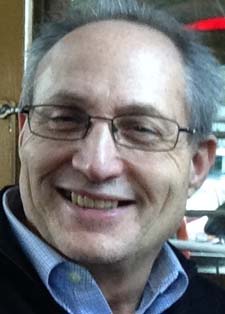 John Grob
John Grob is the recipient of the Chuck Yancy Lifetime Achievement Award. Grob is the founder of J. Grob Associates, which serves the eastern U.S. with an expanding portfolio of products including gifts, housewares, impulse items and specialty foods. Today, Grob is a member of the Gift & Home Trade Association and the National Alliance of Sales Agents and serves as president of the International Housewares Representatives Association.
"One of the most important values upheld by our industry is care," Grob said. "We care about business and we care about people. I have had the good fortune to receive caring support and to provide support for more than 30 years. In that spirit of care for others, I am honored to accept this award."
Gift for Life's 23rd Annual Party for Life, benefiting DIFFA, will take place Feb. 2 at The Boathouse in New York City's Central Park.
advertisement