Blogs
Blog: A Celebration of Design and Innovation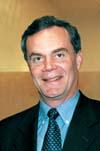 Phil Brandl
Welcome to the 2013 International Home + Housewares Show, featuring more than 2,100 exhibitors from five continents and over 60,000 housewares professionals from 100 countries.
The housewares industry, which drove sales and margin increases for many retailers last year, will present tens of thousands of new products from seasoned exhibitors. The show is also a destination for nearly 500 new exhibitors who are eager to share their latest designs.
As proof that the show has become a design destination, we invite you and each buyer attendee to visit our newest category, Discover Design. Headquartered in the South Building, adjacent to the Cooking Theater and the Buyers Club, Discover Design offers a showcase for design-minded companies from all over the world. The 116 exhibiting companies and brands include Aesthetic Movement, Alessi, Areaware, Blomus, Joseph Joseph, Legnoart, Magisso, Menu, Nambe, Present Time, Room Copenhagen, Serene House and Teroforma.
A new addition to Discover Design for 2013, Design Debut, will introduce five exciting new companies: Anne Black, Aramis, Deglon S.A., Headsprung and Toast Living.
Adjacent to the booth exhibits is the Discover Design Gallery, which provides a quick look at the best of the best in Discover Design. Each company has submitted its premier products, which are eligible for the Global Innovation Awards for product innovation.
For another look at innovation in one destination, visit the Hall of Global Innovation in the Lakeside Center Lobby, which houses all the Show's special displays, including the second Annual IHA Innovation Awards finalists and winners, Pantone ColorWatch, Going Green and the 20th anniversary Student Design exhibit.
Once again, Housewares Connect 365, a year-round destination located on IHA's website at housewares.org, makes it easy for attendees to prepare for the show. HC365 offers buyers the opportunity to view product photos and catalogs, and watch videos before they go to Chicago. It's easy to spot new exhibitors, and even easier to plan your visit, create a custom floor plan and even communicate with exhibitors to set up appointments--so you can hit the show flooring running. Download the free show app, ih+hs 2013, to find exhibitors and products as you walk the show floor.
As ever, the show also is our industry's destination for learning. In addition to our annual presentations on trends by Tom Mirabile and on color by Lee Eiseman, this year the show looks at how supermarkets can grow their profits through effective merchandising of housewares with a presentation by GMDC, Todd Hale of Nielsen and a panel of retailers. In addition, there is a full roster of speakers on design, innovation, sustainability, market trends and other pertinent subjects at the Innovation Theater.
Welcome to Chicago, and our best wishes for a profitable and successful show.
Phil Brandl is president of the International Housewares Association. He can be reached at pbrandl@housewares.org.