Celebrity Chefs Find Their Niche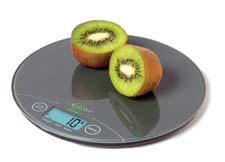 By Allison Zisko
As housewares vendors roll out their newest celebrity-chef branded products, they are paying particular attention in a crowded marketplace to differentiating their goods and appealing to niche markets.
This has become increasingly important, retail and branding experts say, as media exposure of celebrity chefs grows and subsequently fragments into smaller segments. The celebrity brands that will be successful, according to the experts, are the ones who emphasize functionality, align their products most closely to the chef's particular area of expertise, and enjoy a good presentation at retail.
The International Home + Housewares Show in March was a who's who of celebrity chefs with appearances or new product introductions from chefs including Guy Fieri, Cat Cora, Paula Deen, Rick Bayless, Ingrid Hoffman, Ming Tsai, Anna Boiardi, Todd English and more.
A celebrity chef can "supercharge" a product and call attention to it, according to John Parham, president and director of branding at Parham Santana, The Brand Extension Agency. Parham, who has worked with TLC on promotional materials, and was involved in the placement of the Bobby Flay program at Kohl's, emphasized that housewares brands that consumers love and continue to go back to are the ones known for their functionality and performance.
"I think it's a balance--you've got to talk to me about functionality as well as your expertise," Parham said, in expressing the mind of the consumer. Products that are endorsed by a chef can also be valuable commodities, he added. Furthermore, "the product has to line up with the specialty of the chef. If the line is too broad it becomes less compelling."
The newest wave of celebrity-branded or endorsed products launched at the Housewares Show in Chicago tend to fit that bill. Meyer Corporation, which has been working with powerhouse chefs Paula Deen and Rachael Ray, added "Cake Boss" Buddy Valastro to its roster, tapping a baking niche with a lot of equipment, tools and accessories for the aspiring baker. TTU Corp., which previously worked with Gordon Ramsay, Sandra Lee and others, has partnered with Anna Boiardi, the granddaughter and niece of the founders of the Chef Boyardee brand and a cookbook author who first demonstrated her low pressure cooker with success on QVC.
"The QVC segment was extremely successful on QVC, so now we are going to follow that up with professional grade cookware and a bakeware line with a retro modern feel," said Dar Molayem, co-owner of TTU. "In addition, each package will include tips and recipes from Anna that share her passion for cooking and making complicated and not-so-complicated recipes easy to prepare."
Gibson earlier this year signed a license agreement with Spanish media giant Univision and created an extensive Delicioso brand of cookware, kitchen prep and tabletop that will be promoted by Colombian-American chef Ingrid Hoffman and is designed to appeal to both Hispanic and non-Hispanic audiences.
Gibson's Delicioso brand of housewares is the result of a seven-year search for just the right Hispanic brand and partner, said Grace Saari, Gibson's brand marketing director. The company believes the brand potential is huge due to the power of Univision; the Simplemente Delicioso brand itself, which is part of both Univision and Food Network's programming; and Hoffman's endorsement. Hoffman, who runs two Miami restaurants, appears regularly on the Spanish language morning show "Despierta America," and is the star of Simply Delicoso on The Cooking Channel, has been accessible and accommodating in helping to promote the brand for Gibson, Saari said. "Ingrid is the cherry on top," she said.
A properly cross-merchandised assortment is also important to the success of a celebrity-branded collection, retail experts said.
In the case of chefs, their branded food products, cookbooks and other goods should be presented with housewares. "There has to be coordination of branding activity with celebrities," said Bryan Roberts, retail insights director for Kantar Retail EMEA. "It would make sense to [have] all the launches linked to occur at one time, along with the magic bullet of personal appearances in stores or monitors showing recipes being cooked, etc."
Lifetime Brands, which added cutlery and many line extensions to its Guy Fieri collection at the Housewares Show, sees a chance to merchandise Fieri's food and cookware lines together in the grocery channel. "The cross merchandising opportunities are fantastic in this brand," said Jim Gibian, vice president of business development, Casamoda division, Lifetime Brands. "His reach is incredible ... He has a fantastic personality, very smart and very involved."
Social media can be incredibly powerful in the promotion of celebrity chef brands, according to Roberts. There are huge numbers of forums on Facebook involving amateur home chefs, including live question-and-answer sessions with chefs and exclusive content on retailers' websites, he said, by way of example.
Retailers need to put more effort into cross-merchandising and promoting celebrity brands in stores, said Candace Corlett, president of WSL Strategic Retail. "Home at retail is very undermerchandised in an overall sense," she said. "I think the household goods department, unless it's a very well-known personality, has more responsibility for communicating a chef's brand identity in the store. Simply labeling it is expecting shoppers to take a big leap--do I know this person? What do I think of this person? Shoppers aren't in the habit of thinking over the value of a brand, stores have to do that for shoppers."
A quick anecdotal survey of retailer websites found that the two retailers that do the most to single out celebrity chefs are belk.com and kmart.com. The home page for both of their home sections is called "For the Home," and both feature celebrity chefs on the landing page of those sections. Belk highlights Emeril Lagasse, Curtis Stone, Cat Cora and Guy Fieri, with Emeril being the most prominent. Kmart.com has Sandra Lee, whose collection is exclusive to Kmart, and Paula Deen on its first "For the Home" page. Both feature images that link the visitor to the housewares collection.
Other sites mix their celebrity chefs with other housewares brands. -David Gill and Andrea Lillo contributed to this story.
For more chef's introductions please see the HFN Gallery: http://hfnmag.com/product-gallery/2689
Ingrid Hoffman
Colombian-American chef Ingrid Hoffman, a Miami restaurateur and the host of cooking shows on both Food Network and Univision, helped unveil Gibson's Simplemente Delicioso collection at the International Home + Housewares Show in March and will include Simplemente Delicioso items on her Univision cooking shows.
The Simplemente Delicioso collection, the result of a license agreement with Spanish media giant Univision, offers consumers everything they need to prep, cook and serve a meal, as well as dine and drink in style. "We walk you through the whole kitchen experience," said Grace Saari, Gibson's brand marketing director. The collection is all about color and pattern, like a fiesta, Saari said. The collection is authentic to the Latin community--it includes pieces like comales griddles, calderos pots, and the key item, the agua fresca (beverage dispenser)--but it is also meant to be accessible and attractive to the non-Hispanic community too. The search for the correct Hispanic licensing partner was seven years in the making, according to Saari, and the company is happy to harness the power of Univision.
"Reaching Hispanic consumers with Delicioso and Univision has exciting potential for us," Gibson President Sal Gabbay said when the partnership was first announced earlier this year. "A fresh, style-focused approach to these traditional items will have tremendous appeal at retail. The packaging is bold and colorful, featuring Delicioso recipes to pull the merchandising of this wonderful brand into perfect focus."
Hoffman, who created the Simplemente Delicioso television program that was later bought by Univision, is invested in the brand and offered input into the utility, function and design of the new Gibson collection, Saari said. Hoffman serves as an expert on the brand, and many of the pieces in the collection are geared around her recipes. Hoffman also brings her passion for cooking and her outgoing, friendly personality to the brand. Saari said he has been very accommodating and accessible. "Having someone who stands behind and validates the line is really important," she said.
Guy Fieri
Guy Fieri's collection with Lifetime Brands celebrated its one-year anniversary in March. Initially launching with cookware, kitchenware, tabletop and pantryware, the line added cutlery, bakeware and storage at the International Home + Housewares Show.
"We now have a full complement for Guy," said Jim Gibian, vice president of business development, Casamoda division, Lifetime Brands. "It's a great brand at retail."
The new cutlery collection includes three lines under Fieri's Signature series and two under the Gourmet line, including two types of ceramic cutlery. "Cutlery was a natural fit," said Alanna Mazeika, vice president of business development, cutlery division, Lifetime Brands. Not only is Fieri "unique" and reaches a broad audience but "he's really involved. He wants to make sure the products are comfortable to use." Among the knives is a rocking santoku, which is a combination of a chef's knife and a santoku, as well as a veggie cleaver, both of which Fieri wanted in the line.
The new collections include Guy Fieri Signature sidetang cutlery, which is constructed of forged high-carbon German steel, and Guy Fieri Signature stainless-steel cutlery, featuring a stainless-steel textured handle and high-carbon German steel blades. Both are available as a 14-piece block set as well as open stock.
New Guy Fieri ceramic cutlery features an ergonomic, riveted exotic-wood handle. An 8-inch chef knife and a 6-inch deep chef knife are available as open stock.
Bakeware, another new category, includes stoneware platters and bakers. The platters are available with a glazed interior and feature tattoo artwork from Fieri's personal tattoo artist. Both the platters and the stoneware bakers are oven-safe to 500 degrees and can go from oven to table.
More tattoo artwork is found in the collection's fry pans. Last year, the pig design was number one, so this year Lifetime added another pig design, along with "Love, Peace and Taco Grease" and eagle designs. The price points for the tattoo fry pans have also dropped to $19.99 from $24.99. Other cookware additions include a hard-anodized collection and high-carbon steel professional fry pans, and new colors in the porcelain enamel cast iron.
Fieri's stainless-steel cookware line is doing "extremely well at retail," said Gibian. "It's selling as well as nonstick at some retailers." Even though the stainless-steel line is a high-ticket item, consumers like it, he said. The decorated fry pans are also performing above expectations.
Anna Boiardi
Most people are familiar with the Chef Boyardee brand of canned pasta in the supermarket. What many people may not know is that there is an actual Boiardi family (that's the correct Italian spelling), including Chef Boyardee's granddaughter, Anna Boiardi, that is truly passionate about food and cooking.
Anna Boiardi is a home-schooled chef who teaches cooking classes in New York, wrote a cookbook, "Delicious Memories: Recipes and Stories from the Chef Boyardee Family," filmed a reality show about the food business for E! Entertainment Television, and sells a line of sauces and pasta online. She recently signed a license agreement with TTU, and her cookware collection debuted at the International Home + Housewares Show in March.
The line includes pressure-cast aluminum pieces with a ceramic non-stick interior and silicone handles, as well as lightweight cast-iron cookware, but her favorite piece by far is the low pressure cooker, a piece she first sold on QVC but has brought into the TTU line. The low pressure cooker cooks food in half the time and preserves the flavor. When you pick up the lid, it releases steam like a tea kettle, which allows you to add ingredients to a dish without fear of being burned.
"I became obsessed with the low pressure cooker. It's completely different from what I grew up with," Boiardi told HFN. The biggest test, however, was Boiardi's mother, who taught Boiardi to cook and is "one of the toughest critics out there." Boiardi's mother loved it.
Boiardi believes her cookware, ovenware and tools give the home chef everything he or she needs in the kitchen, most importantly the confidence to cook. "So much about cooking is confidence," she said. If you try something and it turns out well, it gives you the courage to branch out and try more." Boiardi believes her cookware will help consumers gain that confidence.
"[Boiardi] brings a unique, fresh approach to cooking--preparing traditional Italian and modern cuisine in a whole new way, or as she says, 'Tradition with a twist,'" said Dar Molayem, TTU co-owner. "Together we have developed a premium cookware collection designed around Anna's passion for cooking and teaching, and authentic Boiardi family culinary traditions, that makes cooking and entertaining pure joy for the home cook."
Mario Batali
At the International Home + Housewares Show in March, Dansk expanded its Mario Batali cookware collection to include pre-seasoned light cast iron. Like the light cast iron, which was introduced in 2010, the pre-seasoned collection is half the weight of traditional cast iron cookware. It does not have an enameled exterior and comes with a stainless-steel lid (the light cast-iron collection has glass lids and a ceramic-based non-stick coating). The two collections, as well as the classic cast-iron cookware, offer even distribution of heat without hot spots, excellent heat retention and are safe for gas, electric, induction and ceramic-top ranges and ovens, the company said.
Buddy Valastro
Meyer Corp. has partnered with fondant king and family man Buddy Valastro--star of TLC's "Cake Boss"--for a comprehensive bakeware collection.
Valastro, who is the master baker of Hoboken, N.J.-based Carlo's Bake Shop, previously run by his late father, feels strongly about bringing family together, and that baking is one way to do it. At March's International Home + Housewares Show, he peppered his press preview with memories of cooking with his family, including making meatballs with his grandmother and baking with his father. "I got into baking because of the end result--I want to bring baking to [consumers] and the kids," he said. "When it comes to baking, I'm the authority ... I put fondant on the map."
The line features more than 20 collections and more than 200 SKUs, such as metal bakeware, cooling racks, prep and baking accessories, baking tools and gadgets, decorating tools for icing and fondant, cookie cutters, display and serveware, gift-ready cake and dessert sets and more. And throughout the collection are the "Buddy-isms" that his fans know and love, such as "My Kitchen, My Rules," "Devoted to Dessert" and "Want Another Piece?" Products will also have an online component, which will include instructional videos by Valastro and recipes.
Valastro's line with Meyer employs a good, better, best strategy to "give consumers options to fit their budgets," which was important to him, he said. At his bakery, for example, one can buy a $2 cupcake or a $5,000 wedding cake--it's a product line that is accessible to everyone.
"Buddy had a very involved role with the product," said Rosa Ziebell, vice president of marketing at Meyer Corp., U.S. "He really put his imprint on the collection." For its celebrity-branded lines, "we really want to work with the celebrity and bring the brand vision of the celebrity to their fans." The baking category "has often been devoid of personality," she said. "We're breaking through with a full assortment of creatively designed and packaged products that are genuinely infused with Buddy's renown talent and passion for baking."
Valastro's recognition and popularity with consumers is already sky high, thanks to his successful TLC show. "People say, 'I feel like I know you,'" he said. They contact him from all over the world and tell him they are going to culinary school because of him. And the kids: "They look at me like I'm Superman. I want to be Superman for these kids."
Cat Cora
Starfrit and celebrity chef Cat Cora continue to create a comprehensive line for her fans, which both reflects her style and high standards in the kitchen. The collection initially launched with cookware, cutting boards and cutlery, and kitchen tools; it now has grown to include food prep items.
"The partnership with Cat is effortless and smooth; she knows what she wants and trusts her team to develop products that reflect the professional standards that she expects," said Juanita Coumbias, international sales and marketing director for Starfrit. "She is open and available--a rarity in this industry. Her brand stands for feature-packed, professional-grade quality products that allow the home chef to better, prep, cook, serve and store."
The new Cat Cora by Starfrit handheld cheese grater is a versatile grater equipped with both a fine and a course laser-etched grating plate and a comfortable soft-grip, non-slip handle. As an added convenience, the grater also offers one detachable laser-etched slicing blade that doubles as a fruit and vegetable peeler. The new all-in-one measuring cup, for either dry or liquid ingredients, has four compartments designed to measure 1/4, 1/3, 1/2 or a full cup in one product. Once the compartment with desired measurement is selected, the user snaps the cover into place over the unwanted section and then she can measure. And finally, with a streamlined and space-saving design, the new 3-piece prep bowl set features a 1.5-quart and 5-quart mixing bowl that can nest together with a 3-quart colander for easy storage.
"Cat wanted food prep items that multitasked as efficiently as she does," said Coumbias. "All our new food prep items fit within the Cat Cora brand philosophy: save time, save space, save money--as well as being socially responsibly produced."
Among Cora's current items at retail, Coumbias said that the 10-piece, 18/10 stainless-steel stackable set and the 2-in-1 burger press "are definitely our best sellers." The stackable set resonates with consumers because it stacks for cooking a complete meal on one burner and then stacks for storage, she said. The burger press has done well because it can do so much more than regular burgers.
Emeril Lagasse
One of food television's most recognizable faces, Chef Emeril Lagasse has also been among the most active of the celebrity chefs over the past year.
In December, Emeril added a new housewares licensee--World Kitchen. The two companies have begun marketing a line of food storage products under World Kitchen's Snapware brand. The line began as an exclusive to HSN and is part of World Kitchen's effort to enhance the Snapware name. The current plan, according to an Emeril spokeswoman, is to extend this line to airtight glass canisters later this year.
Emeril will also pick up the pace later this year with his other licensees, Groupe SEB and Gorham. Groupe SEB plans to launch a new line of Emeril grilling vessels which will allow the user to "take your kitchen outside," according to the spokeswoman. This line will have complementary barbecuing tools produced by SED, Emeril's partner in cutlery.
Gorham, meanwhile, will debut a collection of Emeril dinnerware and tabletop items with designs inspired by the chef's restaurants. "These patterns draw from the unique design, charm and signature style that are captured in his restaurants," the spokeswoman said. The stoneware collection will be comprised of seven patterns, with two colorways in each pattern, and will be offered as either 16- or 12-piece sets for $69.99 and $59.99, respectively. "This allows us to re-enter the housewares marketplace," said Dennis Marton, vice president of sales for Lenox, Gorham's parent. The Emeril collection is a good fit with Gorham's middle American demographic, Marton said, but the chef's recognition is high among consumers everywhere. "He is relevant and growing," Marton said.
An honor has also come the chef's way. This month, Emeril is scheduled to receive the James Beard Foundation's Humanitarian of the Year Award, in recognition for the work of his own foundation in supporting key educational initiatives and culinary-arts programs to benefit children in need.
For more chef's introductions please see the HFN Gallery: http://hfnmag.com/product-gallery/2689
HFN's DIGITAL EDITION

May 2017


COVER STORY: HFN Turns 90
We commemorate HFN's 90th anniversary by paying tribute to the iconic retailer and supplier brands--and the people--that have helped the industry flourish, then and now.


ALSO IN THIS ISSUE:

Up & Coming Leaders - The home industry is in capable and visionary hands as this year's 40 Under 40 list attests. Today's young leaders span all disciplines and varied levels of operation.
Omnichannel Retailing - In the Mobile App World, Time is Money

Subscribe to Digital Edition
Tweets by @HFNmag