Companies On the Rise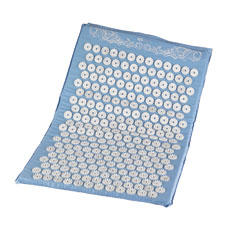 Jura-Capresso: From Bean to Cup
Few companies have been as innovative in the coffee category as Jura-Capresso, in enhancing what the company describes as the "bean-to-cup experience."
The company offers two distinct brands of coffee machines: the Jura line, consisting of automatic coffee centers that grind the beans, tamp them, brew coffee and self-clean in less than 60 seconds; and Capresso--whose name combines "cappuccino" and "espresso," and whose line encompasses coffeemakers, espresso makers, coffee grinders, automatic water kettles and other small appliances. The company's parent is Jura AG of Switzerland, founded in 1931, and was formed when Jura merged with Capresso in 2007.
It may seem difficult to fit the words "design" and "coffeemaker" in the same sentence, but Jura products have managed just that. The Jura ENA 5 received the 2008 Good Design Award from the Chicago Athenaeum in an international competition. The brand's Impressa J5 was given the iF Red Dot Award in 2007 for outstanding design quality, and a Good Design Award from the Chicago Athenaeum.
Capresso has been a hallmark in coffeemaker innovation. The Capresso CoffeeTEAM GS and CoffeeTEAM TS were the first to use the company's direct-feed technology, which reduces mechanical movements inside the machine.
Jura-Capresso has its eye fixed squarely on the strengths of both brands. "Our plan is to continue to capitalize on our strengths, on the things that have made us successful," said David Shull, vice president of sales and marketing. "This includes our in-house customer service, strong retail partnerships, training and education programs, and our commitment to new product innovation and quality."
OBH Nordica: Scandinavian Design and Quality
A market leader in Scandinavia, OBH Nordica looks to expand its success here in the U.S., and now has an office in West New York, N.J., and a supply chain management office out of Kansas. "We stand for Scandinavian design and quality and good value for money," said Tatiana Vega, national sales and marketing manager. "We believe American consumers appreciate these very important product values."
Its latest launch--the Double Dressing--will be with QVC. An adjustable oil and vinegar sprayer, it helps people eat healthier if they wish, as they can adjust it to spray all vinegar, all oil, or a combination of both. It can also be used to spray over vegetables, fish, sandwiches and other meals before grilling or eating.
Next year it will launch the Kimaya Body & Soul mat, which has been successful in Sweden, where massages and wellness-related products are a part of the culture, Vega said. It has 7,250 acupressure points and helps people feel better and more relaxed.
In addition, OBH Nordica will launch a line of hair-care products called Volumaster, which the company designed with Bjorn Axen, the hair dresser to the Swedish Royal family. It's a patented styling tool to help increase hair volume.
Bodum: Bold Choices Pay Off
Bold color choices, innovation and a willingness to shoulder risk have paid off for Bodum, a 66-year-old company that is enjoying one of its most successful years despite the economic downturn.
Bodum forged ahead when its competitors held back and failed to innovate, said Thomas Perez, president. "We saw that as an opportunity for us."
The company added color to its line of hot beverage items, and when that move was well received, it accelerated its product development and introduced more than 200 items at the Ambiente fair in Frankfurt this past winter, including a line of small electrics in several colors like kiwi and orange, not your typical kitchen electric hues. The combination of bright color and easy-grip handles elevates Bodum products from the crowd. "If you're just going to make another juicer or blender you are one of many," Perez said. "Color is always a risk, but we thought people were ready for color."
Bodum also recently introduced ceramic knives with colored handles, and the beginnings of a barbecue line that will a big push for the company in 2011. In addition to the hibachi-sized Fyrkat that was introduced this fall, at the next Frankfurt fair Bodum will offer two more grill sizes and a host of barbecue accessories like platters and tools to create a complete collection.
Next up is cookware. It will be ergonomic, functional and of course, colorful. "There's a lot of cookware out there, but I think this looks different," Perez said.
Essick Air: Clean Air for Everyone
You can find an Essick home-environmental product on a table, in the corner of a room or even on the roof. The company specializes in air coolers and whole-house humidifiers in all sizes and in a variety of designs.
The company took a huge step forward in the design end with its introduction of the Pedestal humidifier, which was unveiled at the International Home + Housewares Show earlier this year. The Pedestal is unique in that it looks like a piece of furniture. It is designed with a woodlike exterior that fits into the decor of just about any home.
Essick offers a comprehensive selection of air-quality products, ranging from air coolers for both residential and commercial use, to whole-house humidifiers. Its brands include Champion Cooler, Spec-Air and Essick Air. "We are the absolute industry leader in whole-house humidifiers," said Mark Ulrey, director of sales.
The company's expansion--through its acquisitions of Bemis in 2004 and Emerson Home Comfort in 2007--enabled it to become more sophisticated in its manufacturing. "As we bought these companies, we geared up our factory, investing millions of dollars in equipment," Ulrey said. "Now we have a lean-manufacturing system that has allowed us to bring models we used to source from China over here."
Verilux: Healthy Lighting
Verilux, which manufactures products that use light to create healthier homes, was born from an artist's frustration with the light where he painted.
Graphic artist Howard Scott often painted under a bare light bulb, which aggravated his iritis, an inflammation of the iris. To improve matters, Scott developed the Trucolite, a fixture that used six colored tubes that, when combined, provided "natural" light. Later, the advent of phosphor technology in televisions enabled the light from the six tubes to be combined in one tube. From these developments sprung a company dedicated to manufacturing products that use light technologies to create a healthier home.
Among these products are lamps, sanitizers and vacuums. They use two patented Verilux technologies: Natural Spectrum, which produces light that replicates daylight without harmful or unnecessarily wavelengths; and Clean Wave, which uses invisible UV-C light to sanitize surfaces, and which has been shown to eliminate up to 99.9 percent of germs, viruses, bacteria and dust mites.
Bobble: Filter While You Drink
Just fill it with water and drink--and look cool doing it. That's the philosophy behind the attention-getting Bobble, the stylish, soft and squeezable water bottle that filters while you drink. The item was designed by Karim Rashid and first came to market earlier this year. The latest is a 13-ounce version informally called "Bobble's baby." Its smaller size is perfect for small hands, and its multicolored scheme was created to make water consumption more attractive to encourage kids to prefer water over sugary sodas. Each item comes with four playful stickers to let children personalize their Bobble.
Move Collective, the company behind Bobble, is headed by industry veteran Richard Smiedt. "Children are drawn to Bobble because it is bright and stylish, very different from the normal containers they drink from. So early on we realized we had to create a Bobble specifically for smaller hands."
Simple Wave: Building a Better Bowl
With its unusual inward-curving lip, Simple Wave's Calibowl helps meals stay spill-free, from salsa and chips to cereal and milk. Founder Jeff Bollengier feels the design has tremendous potential, estimating that 80 to 85 percent of the housewares industry will buy or license this design by 2015.
"We believe it's a billion dollar market share," he said, as the salsa industry itself is a multi-million dollar industry. But it's ideal for more than just salsa -- "we've branched out to basically every market." People love to spend money on their pets and children, for example, and so Calibowl is now targeting those two areas, which include a lower profile bowl for dogs.
"It's another bowl--but it's a better bowl," Bollengier said. Since Calibowl's launch in 2009, the company has dropped its prices, as pricing was one of the challenges it faced initially in order to be competitive with conventional bowls.
Initially made of BPA-free polypropylene, the Calibowl is now available in ceramic and bamboo a well as polypropylene, and future versions may come in stainless steel and glass, Bollengier said. The bowls have a non-slip bottom, and are microwave- and dishwasher-safe. One of the newer additions to the line is a bowl with a lower profile.
Viante: McCusker's Return
When Jim McCusker, who was president of De'Longhi USA since he started it in 1980, retired from the company two years ago, he quickly showed that he was not quite done with the housewares industry.
McCusker founded Viante Home Products--and reentered the realm of small electrics--in 2008. The company offers a full line of coffeemakers, cooking electrics, floor-care products and home-comfort products, under the brand names Cafe Viante (coffeemakers), Cucina Viante (cooking products) and Casa Viante (floor care and home comfort).
Viante has already begun shipping its original four products, which include the Grill & Griddle, the Pasta Maker, the Soup Maker and the Cheese Grater. It is getting ready to begin shipments of its Brew-N-View Coffee Maker, the Cafe Amici Espresso Maker, a line of toaster ovens and the Slow Cooker.
"The thing that makes Viante unique is definitely the products the company is developing," McCusker said. "They are truly innovative and unique in what they offer to the consumer."
As an example, McCusker cited the Grill & Griddle, which has a 200-square-inch grill surface with separate, die-cast grill and griddle plates, and an electronic temperature probe with an on-board saddle. The Pasta Maker comes with ten separate pasta dies, including one for extruding biscotti.
Viante will debut its new state-of-the-art Web site, which will have full details on the products in all three brands, in December. As McCusker stated, "Viante is certainly a company to watch."
Koziol: Creating Colorful Housewares
Having started in Germany in 1927 as an ivory-carving business, Koziol is now known for its fun housewares products, many of which are character-based and brightly colored. With everything produced in its Erbach, Germany, factory, its biggest category is kitchen, especially kitchen tools and tabletop, while storage and lighting are two growing areas.
A spokesperson said Koziol started its business in the U.S. because this country is one of the biggest markets worldwide with high purchasing power, and it intends to expand its market share here. "And our design language is unique and easily understood the world over," she said.
The company debuts about 30 new products annually with another 60 items in eight to 10 colors for each of its two seasonal collections -- summer and winter. The seasonal colors are available for a limited time. While each country has its own Koziol color preferences, red, green, black and white are very popular, the spokesperson said.
New products include Meeting Point, a five-piece cooking set which includes tools with names such as Donna, Turner and Oliver.
Sensio: Finding a Sweet Spot with Small Electrics
Since its founding in 2003, Sensio has been making a name for itself in the kitchen electrics category. Its offerings span several product categories, including grilling, cooking and frying, toasting, blending and mixing, and coffee and tea products. "We're very product development driven," said Shae Hong, president and chief executive officer.
In addition to an extensive private label program, Sensio's three licensed brands appeal to distinct segments of the market. The El Paso Chile Company brand, inspired by the family-owned specialty food company, enables consumers to create some of their favorite southwestern recipes and entertain in style with an assortment of bright-red electrics like the chili cheese warmer, the quesadilla maker and the frozen drink station.
Bella Cucina, Sensio's second license with a specialty food company, offers everything needed to make an artful meal. In addition to serving products, the company has had huge success with its Sweet Treats program, Hong said. The line, which includes cupcake and waffle makers, will expand next year.
The new Gordon Ramsay collection, developed by the award-winning British chef, has three tiers: the Professional Series, featuring premium, high-design stainless steel electrics; the Signature Series, a high-quality line that promises performance; and the Everyday Series, a mid-range line that will build confidence in even the beginner chef.
"We took an aggressive approach to the entertaining category. We want to be the brand in entertainment," Hong said.
GreenPan: Hello USA
GreenPan's factory will be the second largest volume cookware producer in the world next year, according to Rick Lapine, president of GreenPan's U.S. division, and yet its share in the U.S. is small--before this year it didn't have a permanent presence here.
But that has changed. The company opened its Tarrytown, N.Y., office this past February and a 600,000-square-foot distribution center in California in August.
"There's no bigger cookware market than the U.S.," Lapine said. Its retweaked cast-iron line--with the Thermalon non-stick coating--will launch in January, as will kitchen electrics such as a multi cooker and sandwich maker. At the International Home + Housewares Show in March, the company will also announce newly acquired brands.
"We're poised and ready to take our rightful position in the cookware industry," Lapine said.
The GreenPan brand launched in the U.S. in 2007 exclusively on HSN and has since expanded to national retailers, specialty stores, hotels and restaurants. Consumers can now purchase 16 cookware lines here--12 in the national chains and four in the specialty channel.
Imusa USA: Assisting the Cook
While Imusa USA has offered consumers the equipment to make Hispanic dishes for years, its new strategic marketing plan is helping consumers familiarize themselves with the techniques, the ingredients, as well as the cookware associated with the cuisine.
The company has assembled a team of professional chefs, including George Duran and Elsie Ramos, to develop recipes, give cooking demonstrations nationwide in both grocery and department store channels, and participate in the company's social marketing program. The chefs also have cooking videos in both English and Spanish on the company's website.
With nearly 20 webisodes planned for next year, the website also features how-to videos, so consumers can watch how a certain piece of cookware is used.
In addition, the company also debuted new packaging to make Latin cuisine more approachable for new users and appealing for those familiar with it. Features and benefits of each product are in Spanish and English. In addition, original, on-pack recipes such as George Duran's Pina Colada Pancakes appeal both to new and familiar consumers, as pineapple is a very traditional Latin ingredient while pancakes are quintessentially American. Packaging is also mostly eco-friendly, using up to 35 percent less paper.
Tramontina USA: Solutions for Retailers and Consumers
Providing domestic solutions to retailers and extending impeccable customer service are two of Tramontina USA's goals, said Antonio Galafassi, president and chief executive officer. "We are refining our domestic operations to shorten lead times while providing flexibility in production schedules to accommodate seasonal demands," he said. One way the company is doing this is by having larger numbers of unassembled items in a variety of colors and capacities, so that retailers can customize a product with a number of options.
In addition, "we continue to enhance our cookware assembly operations, warehousing and logistics at our Sugar Land, Texas, campus to easily provide item customization and increase shipping performance," Galafassi said. "I firmly believe being quick to market with quality and desirable products, combined with flexibility in production and outstanding service to buyers will continue to positively distinguish Tramontina in the future."
One of its new products at the International Home + Housewares Show last March was its bakeware inserts, which turned the bakeware into cookware. It bakes the food faster than a traditional oven, the company said, saving energy as well. Made of heavy-gauge forged aluminum, the cookware had four layers of non-stick coating, and 12 SKUs were available, including cake and loaf pan inserts.
DKB Household USA: Faith in Brands
Known for its Zyliss, Jamie Oliver and Cole & Mason brands, DKB Household USA is poised to expand its business here, as "the U.S. is the market with the most potential for us," said Will Symonds, the managing director of DKB Household USA.
All three of its brands have "significant potential to grow," he said, and "U.S. consumers are willing to spend more money on kitchen gadgets," as well as try new things. He added that the company is open to acquiring more brands, if they are the right fit.
DKB has also aligned more closely with its major accounts, Symonds said, partnering with them throughout the design process, instead of just showing them finished product.
For the next International Home + Housewares Show, the company plans to offer its first line of woks. From Ken Hom, the line is called Tao Plus and will range from carbon steel and stainless steel woks with PFOA-free non-stick coatings, as well as a carbon steel version without a coating, so the chef can season it herself.
Wahl Clipper: Making Hair Cutting Easy
"The cutting edge" is more than just a cliche to Wahl Clipper Corp. The 91-year-old manufacturer has spent its entire lifetime breaking new ground in providing consumers with an alternative to the barber shop.
Innovation and quality control have combined to provide the company's historical foundation, and continue as the twin linchpins of its unique position in the marketplace today. Regarding innovation, "we literally invented the category of home hair clippers," said Bruce Kramer, vice president of North America consumer sales and marketing. "We also hold more than 240 patents."
Also, quality control is central to Wahl's manufacturing processes. "We're the only one in the category that truly makes the product, as opposed to those that source the product from oversees," Kramer said. "That gives us a hands-on position in quality control, versus our competition which can only control the color of the product and the box it goes in."
According to Kramer, Wahl has a strong fan base among both consumers and retailers. "Consumers like us because when they buy a Wahl hair clipper, it's a quality product," he said. "Retailers like us because we come out with products with more and more features, which they can sell at higher prices. Also, we manage the category for them.
Wahl is also highly focused on marketing, which, according to Kramer, zeroes in on the fear element of cutting one's own hair. "Being afraid is one of the hurdles for consumers," he said. "Our message is, with our patented guide combs, it's easy to cut your hair at home. And we've found that, 95 percent of the time after the consumer tries home hair cutting for the first time, they say, 'Hey, I can do this.'"
Haan: Better Living Through Steam
Haan may not have invented the concept of steam-cleaning floors, but the company has played a huge role in making this category box office.
The company was founded by Romi Haan when her search for an easy-to-use floor steamer led to the introduction of the Haan FS-20 Steam Cleaning Floor Sanitizer. A few years ago, Haan brought the product to the United States after it capture 75 percent of the Korean market, according to a company estimate.
Haan still markets the FS-20, which has since been joined by the FS-30, the FS-50 and the SI 35 among floor sanitizers. The company's line also includes the SV-60 Steam Vacuum; the MS-30 Steam System, which cleans floors, and surfaces off the floor; the HS-20 Deluxe Personal Sanitizing Steam Cleaner for all types of surfaces; and the GS-60 Steam Station, the GS-20 Personal Garment Steamer and Sanitizer, and the GS-30 Professional Sanitizing Garment Steamer for cleaning and sanitizing clothing.
Company literature attests to the power of steam to make a home healthier. At 212 degrees Fahrenheit, steam loosens dirt, cleans up spills and messes, and kills 99.9 percent of germs and bacteria--including e. coli, salmonella, dust mites and other allergens. The fact that Haan products accomplish all of this with water, rather than with chemical cleaning solutions, adds to their value in creating a healthier home.
So successful has Haan been in elevating steam sanitizing that other floor-care vendors have introduced their own steam mops and vacuums with steam-cleaning capabilities--proving once again that imitation is the sincerest form of flattery.
Epilady: Hair Removal...and Beyond
Next year, Epilady will celebrate a quarter of a century of its mission to raise the bar on hair removal.
The company got off the marks in 1986 when it launched its first electric hair-removal product (epilator) for women. It has since sold nearly 30 million epilators and established its presence in just about every continent--even in the United States, where shaving has been the preferred method of removing leg hair.
According to the company, Epilady's products have engendered the same loyalty among their owners as have men's shavers; women have held on to their epilators, in some cases, for 15 to 20 years, about the same amount of time that men keep their electric shavers.
The company continues to be innovative in introducing epilators, according to Epilady's vice president, Amir Abileah. "Starting three months ago, all of our new products now have the Perfect Angle Guide," Abileah said. "This is a curved head that ensures that the epilator is always held at the perfect angle. They also have a sticker to remind the user to charge the product before the first use."
Epilady has also been innovative in its marketing. At the International Home + Housewares Show in March, the company announced that Kristin Bumbera, a driver on the NASCAR circuit, would be its spokeswoman for the new Epilady Speed epilator. Bumbera's name, photo and autograph are all featured on the product's packaging.
Now the company is venturing into uncharted territory. Coming soon will be products licensed under the Sharper Image brand, including a total body hair-removal system and a bikini trimmer; and its first move into the hair-care category, which will encompass blow dryers and hair straighteners.
HFN's DIGITAL EDITION

May 2017


COVER STORY: HFN Turns 90
We commemorate HFN's 90th anniversary by paying tribute to the iconic retailer and supplier brands--and the people--that have helped the industry flourish, then and now.


ALSO IN THIS ISSUE:

Up & Coming Leaders - The home industry is in capable and visionary hands as this year's 40 Under 40 list attests. Today's young leaders span all disciplines and varied levels of operation.
Omnichannel Retailing - In the Mobile App World, Time is Money

Subscribe to Digital Edition
Tweets by @HFNmag