Gilt Groupe Launches Gilt Taste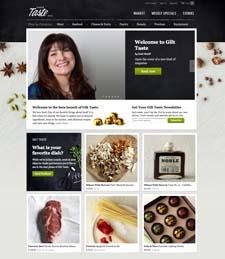 NEW YORK-Gilt Groupe targets foodies with the launch of its latest site, Gilt Taste. But while it does sell food and related products, Gilt Taste is also an online magazine, and is headed by Ruth Reichl, the former Gourmet editor-in-chief.
"Food people are always hungry for new experiences, open to new tastes, and constantly looking for more seductive ways to feed their friends. That's what I love about them," said Reichl, now the editorial advisor of Gilt Taste, on the website. "But if this was just a catalogue of products--no matter how wonderful--I wouldn't want to be involved. What makes Gilt Taste unique is that it's a new kind of magazine, one that has no ads and is supported solely by sales...A great epicurean magazine offers both food, and food for thought. We'll be trying to stimulate you with gorgeous photographs and keep you informed on everything that's going on in the world of food."
Products are divided into the categories of meat, seafood, cheese & dairy, pantry, sweets, produce and equipment. Each food product comes with a description and information on where it is sourced from, as well as why Gilt Taste editors love it. The equipment section initially includes picnic boxes in paint by numbers, boom box and brief case designs, and with fully compostable tableware; a petite silver caviar server with a set of two mother of pearl spoons; and sets of Govino's BPA-free plastic wine glasses and flutes.
Initial articles include What will Fracking do to your Food Supply?, Six Things We Will Never Sell, and How to Cook Broccoli Stalks Iron Chef Style, as well as several recipes. In the summer the site will also start weekly specials for members.
Video: Color Comes on Strong at High Point Market

   More Videos
Tweets by @HFNmag