Blogs
IHA Focuses on Alternatives to Litigation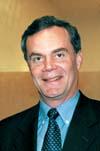 Phil Brandl
At the direction of our board, IHA has launched an initiative to help housewares suppliers save time and money to the benefit of all of its members, large and small, who experience escalating costs associated with defending a company against legal claims of all types.
Litigation Costs are on the Rise
A research study conducted by the American Arbitration Association (AAA) reports that U.S. civil litigation costs are escalating to $200-$300 billion annually (American Arbitration Association-sponsored research study, 2006).
Litigation costs impact all businesses, both suppliers and retailers, and seem to be a function of just being "in business." If a company is conducting business, then they've probably experienced a need to defend themselves against a justified or frivolous claim of some type.
Once litigation begins, they soon realize how quickly legal costs can climb to four, five or even six-digit figures while formulating a defense. The cost for lawyers, expert witnesses, discovery, court costs, document filings, etc., all add up rapidly.
Alternative Dispute Resolution (ADR) is a long-standing method to obtain satisfaction in cases without the need for litigation in a courtroom setting. Both mediation and arbitration are considered types of ADR and can avoid some or most of the costs listed above.
Non-Binding Agreement May Save Legal Costs
Both methods save time and money, provide for confidentiality and result in a situation where both parties can feel the resolution was a win-win. The win-win can be especially important if the parties plan to have an on-going business relationship.
Of the AAA survey respondents, a majority of the companies reported that ADR methods reduce the time needed to resolve disputes and also reduce the cost of resolution (excluding judgments or awards). For more information on mediation and arbitration go to housewares.org.
Although ADR rose to IHA's attention as an industry-wide initiative to address disputes pertaining to intellectual property rights, an ADR strategy can apply to multiple types of legal disputes and begin to take a large bite out of that growing nationwide litigation cost of $300 billion. IHA and its board of directors are asking members to sign a policy statement on the preference to resolve legal matters by first evaluating a solution using ADR methods as opposed to assuming litigation is the first and only method for resolution.
Sign the Pledge Today
The non-binding pledge asserts a company's support of the housewares industry in taking a stand against the escalating cost of litigation. To download and sign the pledge, please go to www.housewares.org/pdf/ADR_Pledge_Form.pdf. Please complete the form and return it to IHA's Dean Kurtis at dkurtis@housewares.org or fax the document back to 847-292-4211.
We hope that you will join fellow IHA member companies in supporting this effort.
Phil Brandl is the president of the International Housewares Association . He can be reached at pbrandl@housewares.org