IHA's ADR Initiative Seeks to Minimize Litigation in Membership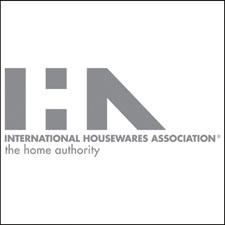 ROSEMONT, Ill.-With its alternative dispute resolution (ADR) initiative, the International Housewares Association is driving toward reducing a major source of expense for its membership.
ADR involves the exploration of alternatives to litigation in court, such as arbitration and mediation, for business disputes. In an alliance with the International Institute for Conflict Prevention and Resolutions, IHA has created a program in which association members sign a pledge stating that they will pursue such alternatives when conflicts arise before going all the way to court. As of mid-July, more than 30 companies had signed the pledge.
To further the use of ADR, IHA has designated Dean Kurtis, its vice president of finance and information technology, as the ADR point person. Members involved in a dispute can contact Kurtis, who then directs them to information and resources for ADR. In addition, Dale Matschullat, chairman of IHA's Government Affairs Committee and attorney with Schiff Hardin, will provide no-charge advice to members on pursuing ADR dispute resolution.
As Phil Brandl, IHA's president, explained in an interview with HFN, the association launched this program in an effort to be proactive to a huge problem for its members. "There has been a lot of discussion among the IHA board about how litigation is costing a lot of money," Brandl said. "There was a need for us to play a role in creating awareness of other ways to handle this."
Providing a scope as to how big a problem litigation presents, an IHA statement estimated that U.S. civil litigation costs total between $200 billion and $300 billion a year. Bruce Kaminstein, IHA's chairman and CEO of Casabella, said ADR presents "a culture change from the knee-jerk reaction to call your attorney first and be aggressive, always adversarial."
Video: Color Comes on Strong at High Point Market

   More Videos
Tweets by @HFNmag