Lauren Conrad Partners with BlueAvocado
Posted on 
December 22, 2011
 by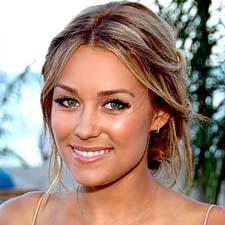 Lauren Conrad
AUSTIN, Texas-Designer, author, and celebrity Lauren Conrad has teamed up with BlueAvocado, the sustainable lifestyle products company, becoming both an investor as well as a designer of an eco-collection that will launch at the International Home + Housewares Show in March.
"Design with conscious intention is at the center of the sustainability movement. Lauren Conrad represents a designer willing to employ her talents and celebrity to invite collective action for the common good," said Amy George, who founded BlueAvocado in 2008 with two other women and is the company's CEO. "Lauren is a powerhouse. We are honored to have her as part of our BlueAvocado team, tapping a new generation to create impact that will outlast us all."
Conrad's collection will have stylish prints and new products that will expand the company's food-on-the-go product portfolio to include home storage, travel and cosmetic accessories. BlueAvocado currently offers a range of shopping and lunch kits that reduce everyday waste. Since its inception BlueAvocado has kept an estimated 46 million disposable bags from landfills and oceans, up-cycled 805,000 plastic bottles into useful products and invested in more than 300 women micro-entrepreneurs around the globe.
"For me, the BlueAvocado partnership represents a synergy of things I love to do -- design great products, enable women to realize their dreams and inspire thoughtful action," said Conrad. "Once you realize the responsibility we have to improve our environment in our lifetime, you feel compelled to act with urgency. BlueAvocado provides a canvas for me to invite change."
Having begun her career on MTV starring in Laguna Beach and The Hills, Conrad now has her LC Lauren Conrad brand at Kohl's, a luxury apparel line with Paper Crown, as well as authored four New York Times' best-selling books, with four more in development.
advertisement