NPD: Consumers Into "Showrooming" for Home Products
Posted on 
March 1, 2012
 by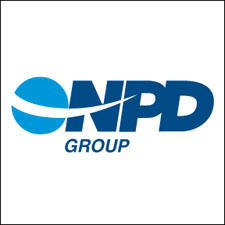 PORT WASHINGTON, N.Y.-A relatively modest percentage of consumers engaged in the practice of "showrooming"--researching a product in a brick-and-mortar store, then buying it online--for a variety of home products, including housewares, in 2011, according to a new study from The NPD Group.
Conducted by the company's Consumer Tracking Service, the survey showed that stand mixers, electric knives, sewing machines, floor cleaners, power tools, hair-care products and robotic vacuums are among the products that are showing up in the showrooming trend. In small electrics, 7 percent of consumers who researched a product in a store then made the purchase online. For personal-care items, this number was 4 percent and for home improvement, it was 2 percent.
NPD estimated that from 15 to 20 percent of consumers practiced "showrooming."
Other data from the study show that "we are a long way off from a world of online-only shopping," according to Perry James, NPD's president of home and office supplies. The study found that two out of three consumers who researched a home-related product online ended up purchasing it in a store. "The majority of consumers buy their kitchen appliances, personal-care and home-environment products in a brick-and-mortar store," James said.
The report said online sales are on the rise, with a 20 percent increase in sales of small appliances and home-improvement products in 2011. James said smart-phone applications have enabled consumers to do price comparisons in real time while in the store, thus heightening the challenge retailers face in offering the best prices.
Showrooming has grabbed the attention of U.S. retailers. In January, Target sent a letter to vendors asking for their cooperation in competing against this practice, which could include differentiated assortments from online retailers, lower pricing or developing membership- or subscription-based pricing online.
Signed by Gregg Steinhafel, chairman, president and CEO, and Kathee Tesija, executive vice president of merchandising, the letter acknowledged consumers' use of technology to find better prices on products, but added, "What we aren't willing to do is let online-only retailers use our brick-and-mortar stores as a showroom for their products and undercut our prices without making investments, as we do, to proudly display your brands, create a superior guest experience, provide hundreds of thousands of jobs and support local communities."
In a note regarding this letter, retail analysts said other retailers could rethink their pricing strategies and ask vendors for help as Target did as this year progresses.
advertisement
Donny Osmond Home Adds Decorative Accessories

   More Videos
advertisement
advertisement
Tweets by @HFNmag