Oreck Files for Chapter 11, Readies Company for Sale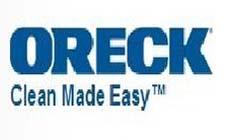 NASHVILLE, Tenn.-Oreck Corp. has filed for Chapter 11 bankruptcy protection and begun restructuring its assets and financing gearing for a sale of the business.
A company statement said the filing and restructuring will enable Oreck to sell the business while continuing its day-to-day operations without interruption. The company will continue to ship products to its authorized and exclusive dealers, and other trade customers, during the process. "It is anticipated that following the closing of the sale, that plant operations and corporate headquarters will remain in Tennessee," the statement said.
Oreck filed its Chapter 11 petition in the bankruptcy court for the middle district of Tennessee, Nashville division. The company said the process of readying the company for a sale is under the supervision of the bankruptcy-court judge, but that the company is also authorized to continue doing business without the court's intervention.
advertisement