Panasonic Trimmer Garners Men's Health Grooming Award
Posted on 
May 22, 2013
 by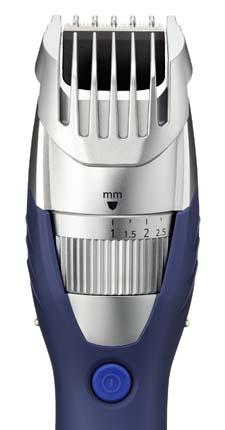 The Panasonic ER-GB40 Wet/Dry Beard/Hair Trimmer
SECAUCUS, N.J.-Panasonic's ER-GB40 Wet/Dry Beard/Hair Trimmer has been chosen as a winner of a Men's Health Grooming Award, in the shaving category.
The trimmer can be used either wet or dry for cordless operation at the sink, in the shower or on the go, according to a Panasonic statement. It has an adjustable dial with 19 settings, ranging from 1 millimeter to 10 millimeters, permitting the user to trim his hair to the desired length. Its precision blade cuts at a 45-degree angle for a sharp and accurate trim.
The Men's Health Grooming Awards winners are chosen by a team of experts, consumers and editors, who rate new men's grooming products and tools for the magazine.
advertisement