Patent Office Rules for EdgeCraft in Trademark Case Against Smith's Consumer Products
Posted on 
July 18, 2013
 by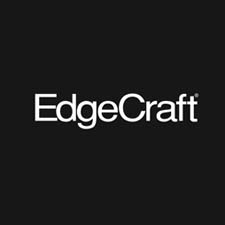 WASHINGTON-The U.S. Patent and Trademark Office has ruled in favor of EdgeCraft's petitions against Smith's Consumer Products, and has ordered that Smith's registration trademarks for Edgeware be canceled.
EdgeCraft filed three petitions against Smith's three years ago. Smith's Edgeware line includes knife and scissor sharpeners, kitchen tools such as graters, and other sharpening products.
According to the ruling, the Patent Office's Trademark Trial and Appeal Board found "that respondent's (Smith's) mark, as used in connection with the identified goods, so closely resembles petitioner's (EdgeCraft's) earlier used and registered marks as to be likely to cause confusion, mistake or deception as to the source of respondent's goods." The board said the name Edgeware is "confusingly similar" to the name EdgeCraft.
In an EdgeCraft statement, Sam Weiner, the company's president, said the ruling "should help us address the concerns expressed by many of our retailers about the confusion created by Smith's use of the Edgeware mark on store shelves, in catalogs and on the Web."
Dan Glidden, CEO, Smith's Consumer Products, Inc., said in a statement: "We were disappointed to learn about the decision handed down regarding our Edgeware trademark registrations. While we strongly disagree with this decision, Smith's Consumer Products, Inc., with over 127 years of experience in the knife sharpening category, stands behind our extensive line of Edgeware and Smith's sharpening products and kitchen tools."
Glidden continued, "The United States Patent and Trademark office granted Smith's a valid Edgeware trademark in 2009 and we have subsequently used the Edgeware name in good faith and in compliance with all legal requirements. We have worked diligently to build a strong brand and we are fully committed to continue providing our retail partners with innovative, quality knife sharpeners and kitchen tools for the home cook. At this point we are evaluating our options and are committed to resolving this issue as quickly as possible."
advertisement