StoreBound Deals for VideoMeals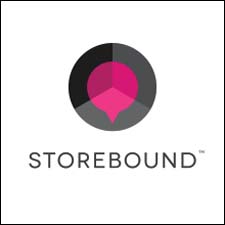 NEW YORK-StoreBound has acquired VideoMeals, a digital marketing firm that provides followers with ideas for simple and quick healthy meals.
Terms of the transaction were not disclosed. A StoreBound statement said the company would immediately integrate VideoMeals into its existing operations. Phillip Underhill, StoreBound's chief marketing officer, said, "VideoMeals has an enormous following among millennials, who are also the core customer of StoreBound. The current VideoMeals outlets provide immediate and far-reaching access to our target consumer."
Evan Dash, StoreBound's CEO, said, "The simple and healthy messaging of VideoMeals provides a perfect complement to our Dash brand of healthy cooking accessories and appliances. We expect that VideoMeals will resonate with the retail trade in the same manner in which it already resonates with millions of consumers."
The statement also noted that the Dash brand now has more than 1 million followers through its social-media program. The brand "is using a three-fold approach of acquisition, partnerships and in-house content development to create a bold new vision for the
housewares
company of the future," the statement said.
Sponsored: De'Longhi Unveils New Products Across Home at the Houseware Show

   More Videos
Tweets by @HFNmag