The Launching Pad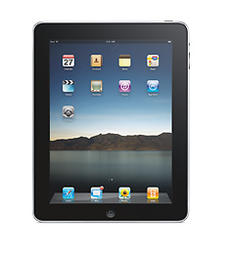 By David Gill
What The Economist Magazine referred to as "the tablet of hope" is opening the door to new opportunities in the consumer-electronics market.
Unveiled in January, the iPad, Apple's new tablet computer, has created a new market for accessories. Like its predecessor launches--the iPod, the iPhone--and with non-Apple products such as Blackberries and smart phones, manufacturers have rapidly come to market with a variety of products designed to enhance the experience of owning an iPad.
Considering the early sales figures for the iPad, this should come as no surprise. According to a statement from Apple, consumers bought more than 300,000 iPads on its first day at retail, April 3. Through the end of May, sales totaled more than 2 million.
SDI Technologies, a manufacturer of accessories for products such as the iPod and the iPhone, is anticipating a continuing rush by consumers to purchase the new product.
"There is every reason to believe that the iPad will be huge," said Ezra Ashkenazi, SDI's president. "In addition, the reviews of the product have been stellar, both from the consumer and the press. With the terrific support Apple gives its products, we believe iPad will take off and ownership will continue to increase."
As a result, accessories have already made their appearance. On Apple's own Web site, consumers can find a iPad case, a connection kit for a camera, a wireless keyboard, a keyboard dock, headphones with attached microphone and in-ear earphones also with a microphone.
Along with these accessories, the Best Buy Web site now offers a shield for iPad screens from ZAGG (which has similar products for the iPad and the iPhone). The retailer also has neoprene sleeves, nylon sleeves and book jackets from Incase, slipcases from Targus and a sleeve from Belkin.
The RichardSolo.com Web site (founded by Richard Thalheimer, who founded The Sharper Image), has two items it says are adaptable to the iPad, the iPod, the iPhone, Blackberries and smart phones. These are the BluePack S3 mAh backup battery and Tweakers Portable 2.1 Channel Speakers.
SDI is in the process of developing its own accessories for the iPad. "We are working on a variety of accessories, including speaker and charging systems for iPad," Ashkenazi said, "and plan to support them with the same enthusiasm with which we have developed products for the iPod and iPhone."
Among SDI's current products are alarm clocks, audio systems, speaker systems, stereo systems and speaker cases, adaptable to the iPod and the iPhone. The company offers these under its iHome division, which it debuted in 2005 specifically to market accessories for these Apple products. SDI has put its weight behind the iHome division through a campaign that includes advertising on national television, in print, online and in outdoor.
Subscribe to
HFN Omnichannel
Receive the news you need to know about the trends in the industry delivered right to your inbox.


HFN's DIGITAL EDITION

July 2017


COVER STORY: Bloomie's Home Makeover
The luxury department store retailer unifies its home floors at its flagship store on 59th Street in New York City and modernizes the shopping experience.


ALSO IN THIS ISSUE:

The American Makers - Retailers grapple with the rewards and challenges of selling American-made home furnishings.
Category Trends: Tabletop - The newest cocktail and dining trends influence barware and serveware design.

Subscribe to Digital Edition
Tweets by @HFNmag