Blogs
Blog: Atlantic Electrical Supply Holds Funeral for Incandescent Bulb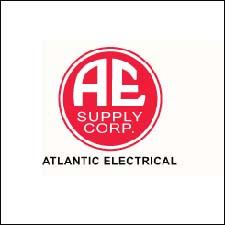 RICHMOND, Va.--With the new light bulb regulations having kicked in Jan. 1, Atlantic Electric Supply Corp. is holding a mock memorial service today for the 100 watt incandescent bulb, complete with open casket. The promotion is both to help consumers in the area learn more about the light bulb changes--the 100 watt incandescent light bulb must now meet certain energy standards, as will the 75-, 60- and 40-watt bulbs in later years--as well as get customers in the door. The first 100 customers that sign the registry book and give their email addresses will receive a goodie bag that will include GE 100-watt bulbs and GE 72-watt halogen bulbs, as well as information on the different light bulb types and how Energy Independence and Security Act (EISA) affects consumers.
The idea came to Atlantic Electric Supply Corp.'s co-owner Steve Levet, who thought there had to be a way to help convey what EISA means to consumers. "We were getting hammered with questions" by consumers about the energy efficient bulbs, such as CFLs, he told HFN. He thought the company should do some sort of promotion about the changes, and the idea of having a memorial service evolved.
Levet wrote an obituary for the 100 watt incandescent bulb that plays on the different bulb types, such as "Hundred Watt is also survived by his son, Seventy-Two Watt-Halogen, who bears a striking resemblance to his father but is not quite as bright." He wanted to run the obit on the obituary page in his local paper, the Richmond Times-Dispatch, but was told that obits were reserved for humans only--no dogs, cats or light bulbs. So it ran as an ad instead, as well as was included in a promotional email letter Levet sent to more than 800 customers, which generated in a lot of click-throughs to his website, shopatlanticelectric.com. The website includes two three-minute videos the company produced in house about the light bulb regulations.
Employees also got into the theme, with many wearing black for the event, which runs until 4 p.m. today. And consumers are streaming in, Levet said. "We're getting a lot of people in here we've never seen before," he said. "People are taking pictures, and we're giving out a lot of information."
As for what's in the casket--it's light bulb boxes in the shape of a man, the 100-watt light bulb man. Goodbye, old friend.--Andrea Lillo