Blogs
Blog: Loving the Light Bulb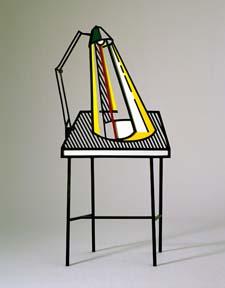 It's shown broken, lit, unlit and flashing. Alone and in groups, depicted on paper, in bronze, as itself and more.
It's the light bulb, the subject of a current exhibition at The Pace Gallery on 22nd Street in New York. Called "Burning Bright: A Short History of the Light Bulb," the exhibit documents artists' fascination with the traditional incandescent light bulb, which has received much attention lately as it is phased out to comply with higher energy-efficient standards.
Almost 40 works are shown from a number of artists who have been inspired by this light source, including Pablo Picasso, Man Ray, Roy Lichtenstein and Francis Bacon. The oldest piece is Alexander Calder's "Cat Lamp" from 1928, while others were created this year, including Matt Johnson's "Star in a Jar." Lichtenstein's "Lamp on Table" looks two dimensional but is a standing structure with a bronze patina. And a bulb illuminates the bold scene in Picasso's "Still Life Under a Lamp" ("Nature morte sous la lampe"), a linocut in four colors.
Free to the public, the exhibition closes Saturday, November 26.--Andrea Lillo