Blogs
Blog: The Beatles, Dichroic Coatings, and Made in America Products: All in a Day's Work in Dallas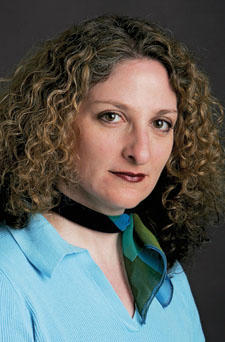 Andrea Lillo
DALLAS-The Dallas International Lighting Market enters its second day, with plenty of products and announcements along with it.
After their recent availability on iTunes, the Beatles continue to make news, as Stylecraft has just gained the license for framed art for the Fab Four. The initial 12 items includes album covers such as Abbey Road as well as photographs and artwork of the group. Jimmy Webster, president, Stylecraft, hopes to expand the license into other categories such as lighting in the future. The company also recently signed with the Little League, which will enable the company to tap into the tween/juvenile market -- "a huge opportunity," he said. And he hoped to announce more licensing news come Las Vegas Market next week.
For a dazzling display of colors, several companies introduced items with a dichroic coating. At Meyda, the new Fire & Ice collection of pendants and wall sconces reflects blue, but shows red, said designer Paul Fostini, and appears to be different colors from different angles. "It's a real focal point," but, as the process to produce it takes hours, "it's pricey."
WAC Lighting used strips of dichroic coating for Dorian, a blown glass pendant that resembles a sea creature, complete with hundreds of micro crystal beads strung together to make its legs.
And for a crisp look, WAC Lighting is also showing a collection where the design is in deep relief, made by sandblasting and handcarving four layers of glass. Called Cameo, it comes in a white and blue combination.
Bulbrite reconfigured its showroom to include a darkroom, enabling the company to show customers 30 new and existing skus in action. And, as it has hit four decades in business, it will celebrate the anniversary tonight with a party in its showroom.
Crystorama has been in business since 1958, but its relaunched website is now just two days old, and allows visitors to see full collections and spec sheets as well as check inventory. In addition, its latest catalog is split among three themes -- fashion forward, classic and youth -- for ease of use. But the company's history won't be forgotten, and will be the focus of the company's new marketing campaign.
And while it's unusual for lighting products to be made in the U.S., Troy is trying to bring more of that back, said Steve Nadell, president, Troy-CSL Lighting Group. "Some pieces can be made in our Los Angeles factory for the same or less than in China," he said. The striking Drum collection, for example, is one of the introductions that is born and bred in the U.S.