Blogs
Blog: Vendors Successfully Stretch their Expertise at N.Y. Gift Show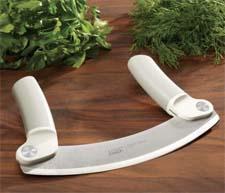 Vendors, buoyed by a positive attitude among attendees, put their best foot forward at the New York International Gift Fair, which wraps up today at 2PM. There were well-thought-out introductions and category extensions from longtime players, as well as impressive launches from relative newcomers.
"This has been an unbelievably fantastic show," said Orlando Gencarelli of Dartington Crystal, who attributed the success to a booth that was double in size from last year and which included more competitively priced goods. It was enjoying success with its new English Country collection of clear, heavy beverageware and its Three Cheers for Beers! line of beer-specific glasses.
Lenox, in a prominent position with a sizeable booth, saw a lot of new accounts, according to its president, Lester Gribetz, who attributed its strong showing to its new Scalamandre collection, first launched last fall, and its Marchesa licensed line.
French Bull introduced anti-fatigue kitchen mats, a new category for the company, known for its colorful, graphic kitchen and tableware designs. It also introduced neoprene slippers in a variety of patterns.
Tag has changed its sourcing strategy and its merchandise presentation. It is sourcing more from Europe (which has become affordable) and less from China (which has become more challenging), according to company principal Joe Fahy. It has also shifted away from seasonal merchandise presentations to the concept of everyday fashion, which is what more retailers are doing, Fahy said.
Simon Pearce has made a concerted effort to showcase collections that include both new patterns and updates on old favorites, such as the long-standing Belmont ceramic dinnerware, now available in pure white without a crackle finish. It introduced Newport, a new glass giftware line inspired by the movement of waves on sand, and pendant lighting based on existing glassware designs. Lighting is a new category for Simon Pearce, which returned to the show after a six-year absence.
New pendant lighting, including one piece shaped like a hot air balloon, was also seen at Juliska, positioned at the top of an aisle in a teal-painted booth reminiscent of a cottage. Juliska also brought in a new color, blue, for its Country Estate dinnerware collection, and introduced a complementary pattern called Firenze, a marbled creation in several colorways. It made a foray into wood with new spindle-shaped candlesticks.
iittala also emphasized lighting, with its Fire tea light, which is made of sponged ceramic; black cast-iron Allas candleholders; and Napula candleholders, offered in several colors.
Joseph Joseph made a bigger push into utilitarian countertop items, with its typical design flair. It introduced a paper towel holder, a soap dispenser, a drawer organizer and a portable sink with a pluggable drain, as well as new kitchen prep items such as a folding mezzaluna, salt pigs in two sizes and its Elevate tool line in beech wood, rather than plastic.
Five-year-old Montes Doggett came to the show with its line of high-fired, organically shaped white ceramics that are handmade in Peru. Newcomer Sobremesa showcased its colorful and highly detailed free trade tableware and kitchen items. And Royal Selangor, which is not new (it's been offering high-end pewter items from Malaysia for 120 years), introduced a new concept--a serveware line designed by former Nambe executive Bob Borden that's made of a combination of sustainable Kulim wood with pewter accents. The wood is carved, and then molten pewter is poured into the carved-out grooves to stunning effect.--Allison Zisko