Dallas Market Names Visual Presentation Winners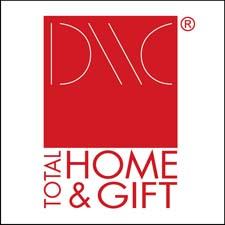 DALLAS-Dallas Market Center has announced the winners of the January Total Home & Gift Market Best Visual Presentation Awards. Judging for Best Visual Presentation takes place twice a year during the January and June Total Home & Gift Markets. Visual design experts judged and recognized exhibitors with fresh, innovative and creative displays.
Best Visual Presentation winners are:
Christmas HQ
This new category winner was chosen from showrooms across campus featuring a comprehensive collection of everything Christmas.
Demdaco - Trade Mart 1st floor
World Trade Center (WTC)
2nd floor - Ivystone
3rd floor - Park Hill Collections
4th floor - CBK by Midwest-CBK
5th floor - Go Home
6th floor - Studio A
7th floor - Tricia Donner Deconstructed
8th floor - Rock Girl Lounge
9th floor - J. Mackie & Associates
10th floor - Aidan Gray Home
11th floor - Ambella Home Collection
Trade Mart (TM)
1st floor - A&B Home
2nd floor - Two's Company
3rd floor - Hinkley Lighting
4th floor - DVI Lighting
International Trade Plaza (The Plaza)
1st floor - Craig Bachman Imports
2nd floor - Allstate Floral
Holiday & Home Expo - Crystal River Design
Shared Showrooms
Elements (WTC 9th floor) - Shahrooz
Gourmet Market (WTC 1st floor) - S.A.L.T. Sisters
KidsWorld Studio (WTC 8th floor) - Short Stack Jack
Outdoor Living (The Plaza 1st floor) - Unique Stone
Dallas Temp Show
American Made by Hand - Dreams Come True
Bath & Body - Daisies & Dukes
Boutique 2Go - Gypsy Junkies
Cash & Carry - Annette's Touch of Class
Christmas & Floral - Cheesecloth & Buttermilk
Collegiate - Imprint Studios
Design - Vagabond Vintage
Fashion - Lizzy J's
Foodie - 100th Monkey Mushroom Farm
Furniture - Bramble Now
Garden & Outdoor - Garden Girl USA
Gift - Samantha Grace Designs
Handmade Gift - Rendezvous
Handmade Fashion & Accessories - Gleeful Peacock
Home - Old World Antieks
Kids - aden + anais
Luxury Home - Authentic Models
Paper & Party - Studio Rubiano
Red Haute - Elements/Jill Schwartz
Table & Housewares - Going Stemless
Vintage Fashion & Gift - Stash Style
Vintage Home - Cookies and Cream Antiques
Western Home - Sofia's Rustic Furniture
SPONSORED: Abbyson's Fashion-Forward Collections Shine in High Point

   More Videos
Tweets by @HFNmag