Blogs
Blog: How to Strike Up the Brands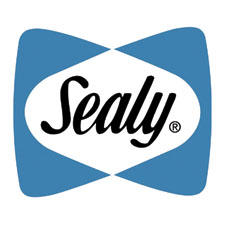 If you have read some of my opinionations over these past few years, you've seen me bleat occasionally on how home furnishings companies need to put more effort into the creation and support of brands.
An example of just how important brands can be in this business occurred last week with the news of Tempur-Pedic's deal to acquire Sealy. It's not my intention at this point to argue all the merits of this deal. Like other mergers and acquisitions, it has its plusses and minuses--more of which will become apparent once the deal closes in the first half of next year (by the most current estimate).
But one major plus it could have is in the accumulation of several mighty mattress brands under one umbrella. As mattress industry analyst Brad Thomas of Keybanc Capital Markets said in a note about the deal, the "combined company will offer a more comprehensive portfolio of strong brands." Along with Tempur-Pedic's labels, the merged company will be parent to Posturepedic and Stearns & Foster, two of the most powerful in the business for decades.
Also, imagine the added force of the combined Tempur-Pedic-Sealy brand lineup when augmented with Tempur-Pedic's willingness to put its money where its marketing mouth is. Over the years, Tempur-Pedic has spent hundreds of millions on advertising and marketing, not letting up on this effort even when the mattress-industry downturn in the late 'Aughts put pressure on its overall financials. Through both thick and thin times, Tempur-Pedic has shown that it gets it in regard to keeping the spotlight focused on its products and brands.
So now there is another reason for home furnishings folk to elevate brands in their marketing and product mixes: Not only do brands create value for the product in the minds of consumers; they also add value to the company, no small thing in the acquisitive world of business. Sealy's long-standing and well-recognized brands helped make it an attractive target for Tempur-Pedic.
And when the ink on this deal finally dries, the 800-pound gorilla that is Tempur-Pedic will have put on a lot more weight.--David Gill