Amazon Bookstores Solve Pain Points, Create Destinations
Five more physical stores to open soon
January 11, 2017
,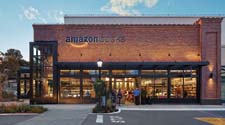 Amazon's first physical store, in Seattle

SEATTLE—Amazon's recent news about opening more bookstores will help it reduce shipping costs, particularly last-mile delivery issues, and will create more ways for consumers to interact with the brand, according to retail analysts.
The retail giant has five more physical bookstores slated to open in New York, Chicago, Paramus, N.J., Dedham, Mass., and Lynnfield, Mass. During the last half of 2016, Amazon opened bookstores in San Diego and Portland, Ore. Its first store opened in Seattle in November 2015.
Opening up brick-and-mortar stores looks to be "the right direction for them to go in," said Paula Rosenblum, co-founder and managing partner at RSR Research, adding that it is interesting that Amazon has selected a small footprint for its stores. "They're being smart ... It solves the last-mile problem and they can use it as a pick-up point."
While Amazon already has a wide distribution network, the bookstores provide another way for customers to get packages, and could increase impulse buys in the stores, said David Naumann, vice president of marketing at Boston Retail Partners. A large segment of consumers enjoy "the theater of shopping," Naumann said, noting Barnes & Noble's new format that features a restaurant in the center of the store to encourage consumers to spend hours there. "It's an opportunity to make it a destination." Physical stores help "consumers develop personal relationships with the brand."
The reality is that 90 to 92 percent of sales happen in physical stores, Naumann said. "Amazon realizes the importance of physical stores."
"If Amazon is successful, then [all retailers] should be worried," Rosenbaum added. But if Amazon stays with the small box format, she said specialty stores have cause for even further concern.
Amazon's bookstore strategy is both "confirming and threatening to traditional retailers," Morgan Stanley analysts wrote in a research paper last February. The direction confirms that physical stores are important, and not doomed to extinction. "It validates the usefulness of a physical store, both as a destination to engage customers and process transactions, as well as a potential fulfillment node," Morgan Stanley analysts wrote.
Stores can be used as a place for pickup, returns and shipping; offering free shipping and free returns to consumers is costly. Store fleets are "under appreciated," and can help retailers better compete in an omnichannel world, the Morgan Stanley analysts said, though they believe that physical stores will evolve to have smaller footprints.
Amazon's bookstore strategy is also threatening because it "would be leveling the playing field from a physical convenience perspective," according to the Morgan Stanley research paper. Retailers' instant gratification advantage over [Amazon] will be diminished, and their unique ability to accept returns will be diluted."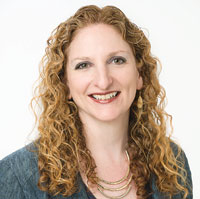 Andrea Lillo
|
Senior Editor
alillo@hfnmag.com
Video: Color Comes on Strong at High Point Market

   More Videos
Tweets by @HFNmag