Fulfillment Strategy Key to Seamless Customer Experience
Systems must provide shoppers accurate, up-to-the-minute inventory information
January 11, 2017
,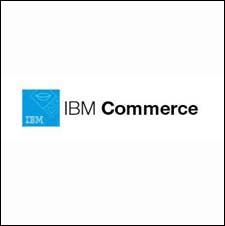 ARMONK, N.Y.-Creating an omnichannel retailing strategy that gives shoppers a full view of inventory and all of their fulfillment options is a customer service must, according to an IBM Commerce report.
Titled "Connecting the Dots Across Channels with Omnichannel Fulfillment," the report asserts that retailers need an order management system that provides "an accurate and up-to-the-minute view of inventory across channels. The system must be able to pull inventory reports from of the retailers' ERP [enterprise resource planning] and back-end systems, and present that information in an accurate way to shoppers."
An order management system must be designed with the ability to understand, reason and learn. It should include the capability to look at historical demand from a previous shopping period, and then build a fulfillment model for the next time that shopping period occurs.
"The retailer can use this historical information to model fulfillment scenarios based on how they expect to see demand over different time periods, and then put those models into execution so they can fulfill orders most effectively," Rob Poratti, product marketing manager for IBM E-commerce and Fulfillment wrote in the report.
By providing cross-channel inventory visibility, such an order management system enables retailers to make inventory decisions based on where a store is located, how often and quickly a particular item sells, shipping costs and other factors. It therefore helps to solve the age-old retail challenge—having the right merchandise in the right place for when the shopper walks into the store.
"Exposing not only the online inventory but other stores' inventory to store associates so they can have access to it, and be able to promise customer orders against it and save the sale, is having a huge impact on retail sales, as well as same-store sales," Mike Deaton, solution executive for IBM Global Commerce said in the report.
Don't Forget About Logistics
Retailers must also couple the order management software to a logistics system that takes advantage of the data the software provides, according to Andrew Kemendo, founder of Pair Inc., which provides technology solutions for brand building. "Logistics processes need to be built to ingest that logistics data," Kemendo said. "For example, if there is a seamless way for a retailer to know with certainty how many of each SKU is where [warehouse, showroom, etc.], this data can be served cross channel in a clean way."
In the retailing of home furnishings, order management systems could be a vehicle for larger retailers to distinguish themselves from smaller retailers. "The major vertical retailers have the funds to be able to deploy these types of systems because they can afford it, while the middle ones don't have the expertise or the money to do it," Kemendo said. "So the big verticals are going to put further distance between themselves and the middle sellers."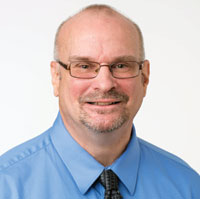 David Gill
|
Senior Editor
dgill@hfnmag.com
SPONSORED: Abbyson's Fashion-Forward Collections Shine in High Point

   More Videos
Tweets by @HFNmag