Columns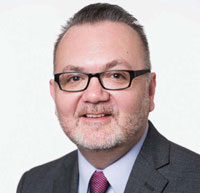 "Bay-zos," not "Bee-zos"
By Duke Ratliff
It's interesting how Amazon is easily the most influential retailer since Walmart and most of us don't even know how to pronounce the founder's name.
Yes, it's "Bay-zos" instead of "Bee-zos," according to the recently published book "The Everything Store: Jeff Bezos and the Age of Amazon," by Brad Stone.
The public's lack of basic knowledge about Amazon is probably not a coincidence--almost nothing is with Bezos or his company. The man known for his unusual laugh is acutely aware of the power of public relations, as he watched his nascent company's fortunes grow in conjunction with glowing features in the Wall Street Journal and Fast Company in the '90s.
Almost everything we know about Amazon is exactly what Bezos wants us to know. Amazon's ability to play its cards close to the vest is particularly interesting since it's a public company. Despite the fact that everyone can view the company's profit numbers, or lack thereof, Amazon is able to emphasize its seemingly limitless potential rather than its current reality of not showing a profit.
Most recently, Amazon reported a net loss of $41 million on $17.09 billion in sales. Apparently the financial market doesn't give a hoot about profit when it comes to Amazon as the company's stock gained nearly 2 percent following the report.
The optimism surrounding Amazon can greatly be attributed to its founder. Bezos has been consistently bullish about his company and any doubters should best stay out of his way. Reflecting his forcefulness (and Star Trek fandom), Bezos initially intended to call his company "Make It So," according to Stone's book.
Also in the book is a story about when Barnes & Noble owners Stephen and Leonard Riggio met with Bezos early on and threatened, in no uncertain terms, that they would put Amazon out of business. Bezos never waivered, and the list of retailers Amazon has helped shutter, starting with Circuit City and Borders, keeps growing.
Using Richard Branson's Virgin brand as a model, Bezos always had his sights on branching out far beyond distributing books. Amazon started selling toys and consumer electronics in 1999, which now seems like eons ago.
Since then, Amazon has added categories--and sales and influence--by leaps and bounds. Today, Amazon is far and away the fastest growing seller of home furnishings on the planet.
Amazon's amazing growth rate--and continued potential for growth--inevitably invites comparisons to Walmart. Amazon has often tapped into Walmart's expertise by hiring former Bentonville execs, especially in the distribution arena.
Walmart's leadership apparently recognized Amazon's potential early on. Stone's book recounts a meeting called by former Walmart CEO Lee Scott in 2000. Bezos, according to the book, left the encounter speculating that Walmart might offer to buy his company.
Of course that never happened. Industry watchers can only imagine what might have been--and ponder whether Amazon is already the new Walmart.