Opinions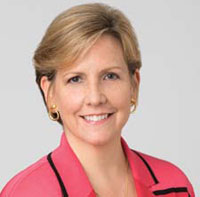 Belief in the Physical
Who says physical retailing is dead?
TJX, who thus far has eschewed e-commerce sales to focus on brick-and-mortar store growth, gives no credence to that rumor. This year alone, TJX plans to add 260 stores.
All eyes are on the off-price retailer's debut of its Homesense format in the United States, which executives say will complement its existing gangbuster HomeGoods brand. In fact, TJX is boldly (some might say unwisely) placing Homesense stores in the same markets, and, in some cases, testing co-location in the same shopping centers. (Turn to page 12 for more Homesense and a photo gallery from HFN's grand opening store visit.)
So what differentiates HomeGoods and Homesense? Let's talk first about what they have in common, which is a treasure-hunt going-going-gone merchandising strategy priced to sell high volumes. What separates one brand from the other is a little more amorphous, however. Homesense seems to be targeting a more sophisticated and on-trend—dare I say Millennial—customer that is interested in global influences and inspired design, but at fair value. The price points in Homesense also seem broader on the higher end than HomeGoods, which to date has attracted a strong Gen-X and Baby Boomer following.
"Having spent three hours in the new store exploring all the departments, the merchandising and product assortment seems more sophisticated," said Andrea Lillo, HFN's fashion editor. "Homesense is eye catching and packed with product, with chunky yarns, embellishments, soft fabrics and other details galore. It also has more curated vignettes and an aspirational feel."
There are clearly some overlaps in the store formats, but as several retail consultants have pointed out, TJX seems unperturbed about some cannibalization. Better to cannibalize itself than let a competitor come along and steal valuable market share.
As numerous department store and apparel retailers shutter locations, it leaves the erroneous impression of the demise of the physical store. But nothing could be farther from the truth, according to Greg Buzek, president of IHL Group, which just published a research report titled Debunking the Retail Apocalypse.
"The negative narrative that has been out there about the death of retail is patently false," he said. "The so-called 'retail apocalypse' makes for a great headline, but it's simply not true. Over 4,000 more stores are opening than closing among big chains, and when smaller retailers are included, the net gain is well over 10,000 new stores."
It is a universal truth that retail is undergoing a paradigm shift, but physical stores are still important, especially to Millennials. Many research reports, including HFN's own, bear that out.
The trick is for retailers to modernize and integrate their technology across all their channels (store, online, mobile, apps, social media, etc.) and stay focused on the customer. Give them better service, better in-store experiences, better products and … make it fun. HomeGoods and Homesense are all about that.