Opinions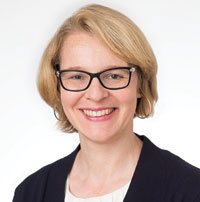 Blog: Small + Small = Big for The Grommet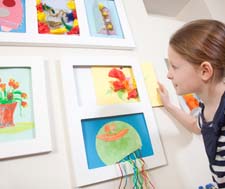 Articulate Frames
There's been a bit of a love fest going on during the winter gift show circuit, I'm told, between small, independent retailers and the small manufacturers represented on The Grommet's new wholesale platform.
The Grommet is a web-based product launch hub that enables small or just-getting-started entrepreneurs (often called "makers") to sell their goods directly to consumers, and, more recently, to retailers. It's where "the little guy meets the little guy," explained Joanne Domeniconi, who founded The Grommet in 2008 with Jules Pieri. The Grommet focuses on under-represented entrepreneurs, and pays special attention to people under 25, people over 65 and women of all ages.
The Grommet Wholesale launched last June (at The White House, no less), made its first physical appearance as a brand at NY Now last August, and has been growing ever since. It has met with retailers at recent shows in Atlanta, Dallas and Los Angeles, will be at NY Now next week and at The International Home + Housewares Show next month. It works with more than 300 manufacturers of all kinds of goods, and it brought about 40 from the gift and home furnishings categories to market. It was a first-time show experience for many of them, Domeniconi said, and they enjoyed prominent exposure and great placement in some of the venues. In New York, for instance, it will be located where it was in August: on the concourse, at the bottom of the escalators and next to the registration booths at the Javits Center. Among the hits in Atlanta and Dallas were Articulate Frames, designed by Colin and Eona Craig of Glasgow, Scotland, that allow one to show off children's artwork in seconds and can accommodate three-dimensional macaroni, tissue paper, and pipe cleaner creations, and Love is Art, a body-painting kit for couples.
Retail response has been great, Domeniconi said. "Retailers are attracted to the concept of connecting them to the independent producers they might not find" otherwise, she said. It's been a love fest, she added.
Small retailers are sometimes underserved, even at trade shows, Domeniconi said. Big suppliers often require big minimum orders and have other requirements that small mom-and-pop stores find hard to meet. But Domeniconi also gave a nod to trade show operators. "They recognize these independent makers could be the exhibitors of tomorrow," she said. "The shows recognize that this is a positive thing for the trade."
The Grommet is constantly seeking and vetting new manufacturers, assisted by consumers who give feedback and product reviews. "We want to always cycle through the freshest and the best," Domeniconi said. The Grommet is a marketplace of stories and product reviews of a curated collection. "Small retailers appreciate not only the curation, but also the validation," Domeniconi said.
The Grommet also works with its makers to help them get and stay on their feet, and it tests their operational capability to make sure they can complete the orders they take.
Sounds like a low-risk bet that can pay many dividends.-Allison Zisko