Opinions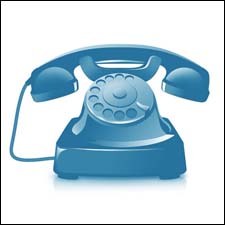 So much business is done electronically these days that when I hear stories like International Market Center's recent massive phone undertaking, I perk up.
Heading into the summer edition of Las Vegas Market, IMC set its marketing objectives: to double its gift and home decor buyer attendance from last summer (with a focus on areas west of the Mississippi); maintain critical mass of furniture retailer attendance; win back lapsed buyers; and focus on non-attending small retailers and designers in the West.
To achieve these goals, in April IMC established a call center staffed with 15 representatives with either B2B or tradeshow experience, led by Angelia Singleton, director of retail relations. It assembled a list of buyers from its tenants and to it added the names of lapsed buyers, buyers who had registered but hadn't secured hotel rooms, and its own list of VIP buyers. And then it started working the phones. Buyers were invited to market and offered personalized registration; important information about tenants, their products lines and market events; and concierge services. No doubt some significant incentives were thrown in there too.
Between April and sometime in July, the center made more than 40,000 calls and netted roughly 4,000 new, registered buyers. That's impressive.
The team's work is not done. As the Las Vegas Market was getting underway last week, it was already looking ahead to the next market. Its target list continues to grow; it plans to make somewhere around 72,000 calls per market. And while the results of those efforts won't be evident until next January, that constant dialing can't help but pay off.--Allison Zisko