Columns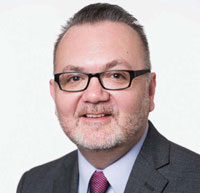 Crazy for JCP
Remember Crazy Eddie?
Back in the '80s, the New York-based consumer electronics chain was known for its loudmouthed spokesperson, presumably Crazy Eddie himself. In ubiquitous television and radio ads, Eddie would proclaim at the top of his lungs that his prices were "insaaaaaaane!"
J.C. Penney, suffering from a long hangover of too much Ron Johnson, should consider resuscitating the Crazy Eddie character as it tries to convince consumers that it still offers competitive prices. Johnson's bullish, foolish move to repudiate sales promotions has surely confused most longtime, penny-pinching J.C. Penney customers.
Now, it's J.C. Penney's burden to convince potential customers that it will still be competitive with pricing. The company will need to spend unheard-of amounts of advertising dollars to tout upcoming dollar-saving promotions. J.C. Penney will also need to rehire thousands of employees to switch in-store signage for all of the Friday sales, first-of-the-month specials, summer savings and so on. Johnson's critics contend that laying off the signage-changing employees was the main motive behind ditching all of the promotions in the first place, with no concern for alienating traditional J.C. Penney customers.
While J.C. Penney attempts to get back its former customers with attention-getting sales, it will concurrently promote its new shop concept. How will trendy boutiques for Jonathan Adler, Michael Graves, Terence Conran and Bodum co-exist with "50% OFF EVERYTHING IN THE STORE" signs? We're about to find out.
At press time, it still wasn't determined whether the company could sell its controversial Martha Stewart items under the Martha Stewart label. This unenviable merchandising problem seems awfully similar to J.C. Penney's American Living fiasco. About five years ago, J.C. Penney paid Ralph Lauren big bucks to design a line of apparel and soft home goods. The problem--and it was a big one--was that the items couldn't be branded Ralph Lauren. Dubbed American Living, the line featured an eagle logo without a polo player in sight. After being called the largest launch in the retailer's history, American Living died an unceremonious death last year.
While J.C. Penney spends time and money to rehab its image with the public, new boss/same-as-the-old-boss Mike Ullman has returned to shore up its precarious financial situation and present a positive face to vendor partners.
Once the retailer made the gutsy move to remove Johnson and his cronies, Ullman wasted no time in tapping into J.C. Penney's credit line to secure $850 million in cash. The company said the infusion would go toward inventory and store remodeling, especially for its home department.
J.C. Penney executives were at the recent New York Tabletop Show to "present a positive face," as one vendor put it. The store's surviving execs seemed relieved to have the Johnson escapade behind them, he said.
The retailer may have its work cut out for it to inspire confidence in vendors, though.
"Confidence?" one tabletop vendor said exasperatedly. "That ship has sailed. Now we're just hoping we don't have to jump off the cliff."